Celebrate National Architecture Week with AIABaltimore, the Baltimore Architecture Foundation (BAF), and partner organizations. We will be offering several events over the course of the week, most free of charge!
National Architecture Week is celebrated the week of Thomas Jefferson's birthday. While not educated as an architect, Jefferson is the only U.S. president to be recognized for his architectural affinity.
Celebrate with us!
Architecture Week Events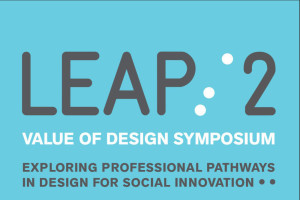 LEAP/2 Value of Design Symposium: Public Plenaries
April 10, 11, & 12
FREE
7:00 – 10:00 pm; 1:00 – 3:45 pm
Join MICA's Center for Social Design for a series of free and open public plenaries with leading practitioners, educators and thought leaders as they explore the current challenges, trends and future opportunities design for social innovation.
---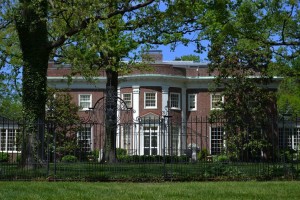 The Architects of Guilford (Sold Out)
Tuesday, April 12
FREE
7:00 – 9:00 pm
Ann Giroux, author of Guilford, will discuss the residential architecture of Guilford and the Roland Park Company's luxury development through the 1920s. The accompanying slideshow will include historic photographs documenting some of Guilford's finest projects.
---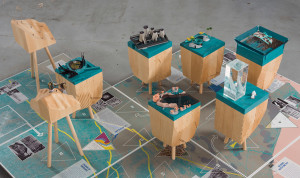 2016 AIABaltimore and BAF Spring Lecture Series: Beauty of Process
Wednesday, April 13
FREE
6:00 – 8:00 pm
Mark Smout is a Senior lecturer at the Bartlett School of Architecture, University College London, and the co-principal, with his partner Laura Allen, of the conceptual design research practice, Smout Allen. Their work operates at the scale of entire landscapes, exploring the interplay between the natural and the man-made.
Saturday, April 16
$15.00
8:30 am – 3:30 pm
Strong City Baltimore 2016 Neighborhood Institute – Baltimore's premier community leadership conference. This daylong event provides workshops to over 300 community residents, neighborhood leaders, and community development professionals and equips them with the training and tools they need to tackle challenges big and small.
More Events
4.14.16: State of Downtown Breakfast
4.14.16: Place Matters: Vacancy, Access & Equitable Development
4.16.16: Construction Tour: Liberty Crest
---
More Ways to Participate


Share the latest #ilookup commercial on Facebook, Twitter, or LinkedIn. Include messages about the important role architects play in shaping our communities.
Participate in a special #AIAChat on Twitter. The chat will take place on Wednesday, April 13 at 3PM EST. Doug Patt, founder of How to Architect, will lead a discussion about career paths for architects that decide to practice outside of the profession.
Share photos or videos of what architecture means to you on Facebook, Twitter, Instagram, and LinkedIn. Use #ARCHWeek16 and #ilookup. Your photos and videos will be posted on the AIA National social media accounts during the next several months.