2016 was a milestone year for AIABaltimore. We reached our goal of 1000 architect members, and our many programs continue to grow to better serve our members and the public at large. 2016 AIABaltimore President Anthony Consoli, AIA, began the year by focusing the chapter's efforts on service to members. We have been working to enhance services to small firms and residential practitioners, and to continue to build offerings in leadership and mentorship for emerging professionals, and to enhance equity and diversity in the profession.We will remain committed to serving our growing membership as we head into the new year under the leadership of 2017 AIABaltimore President Sharon Day, AIA. Until then, Happy holidays!
Snapshot of 2016 Accomplishments
Members
Surpassed goal of 1000 AIA and Associate AIA members
Our largest Design Awards Celebration: sold out with nearly 400 attendees, with expanded award categories and a separate jury for single-family residential architecture, and unbuilt projects
120 chapter programs, events, and initiatives through our 20+ committees representing diverse practice areas, project types, and professional issues
Refocusing of our Practice Management Committee on programs of relevance to small firms, and residential practice, and to advance member understanding of practice-related issues including; leadership, business, ethics, construction law, taxes, human resources, marketing, and technology.
Rebranding of the Women in Architecture/Diversity Committee to the Equity Committee
Expanded and increased participation of Allied Professional members into each chapter committee
Community
Tremendous growth in public outreach and education programs, such as Doors Open Baltimore, thanks to our affiliation with BAF
Launch of the Storefront Improvement Program to provide design services for business damaged in the April 2015 uprising in in collaboration with Neighborhood Design Center and Baltimore Heritage, with funding from the Maryland Department of Housing and Community Development
COTE/Resiliency programs expanding discourse among allied organizations and the public on issues such as resilient communities, community solar, as well as a bike tour to urban farms in Baltimore City
Expansion of the Future Architects Resources Adopt-A-School program, and other design enrichment and career outreach to middle and high school students in Baltimore City
Advocacy
21st Century Schools workshops and recommendations to provide guidance on how to maximize the value of each dollar invested into public education
Transform Baltimore zoning revision advocacy in Baltimore City in conjunction with allied organizations
Maryland state and local jurisdiction procurement reform advocacy in conjunction with AIA Maryland and allied organizations
 Continuing Education
Total programs, tours and lectures offered by AIABaltimore in 2016 for continuing education: 55
Total AIA Continuing Education LU/HSW credits provided by our chapter in 2016: 99
Total AIA Members who participated in CES events and programs: 688
Total program and event attendance in 2016: 3932
2016 Program Highlights
AIABaltimore programs continued to expand in 2016, thanks to the hard work of our many volunteers and committee leaders. Here are some highlights of the year.
We encourage you to get involved in our committees and be a part of these wonderful programs.
2016 AIABaltimore Excellence in Design Awards Celebration

Held at the Accelerator Building housing the new B-More Kitchen culinary maker-space in Govans, the AIABaltimore Excellence in Design Awards Celebration sold out, welcoming nearly 400 guests to celebrate the best work of Baltimore architects. Ziger/Snead took the Grand Design Award, the program's highest honor, for the Baltimore Museum of Art major renovations. See more photos of the celebration on Facebook.
Day of Service with AIA National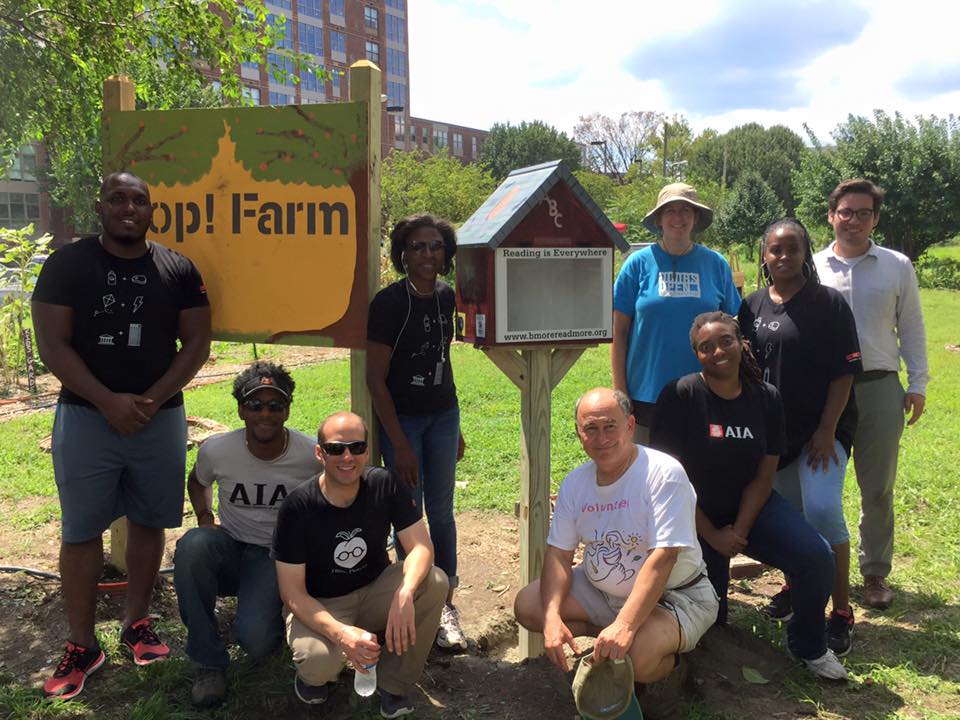 AIABaltimore and staff at AIA National partnered with the University of Maryland Baltimore Office of Community Engagement to complete landscaping and install a 'little public library' at Pop! Farm, a community garden serving Southwest Baltimore's Poppleton neighborhood. This was our second volunteer day at the site.
Celebrity Chef Night

Celebrity Chef Night, organized by the Allied Member Committee continued in its second year with 17 architect chef teams competing to design the best culinary creations. The festive evening at the Fretz | Sub-Zero and Wolf Showroom included a cooking demo by chef Kyle Algaze of Iron Rooster and a silent auction. Algaze joined chef Matthew Audette of Forno Restaurant & Wine Bar to judge the contest. Winners included Doug Bothner, AIA of Ziger/Snead with his "Gruyere Beignets"; Meredith Sullivan, AIA and Francisca Bonilla, Assoc. AIA of Design Collective with their "Braised Short Ribs with Creamy Polenta"; AIABaltimore's executive director, Kathleen Lane, Assoc. AIA, with "Grammy's Strawberry Icebox Pie"; and  Laura Penza, AIA, and Jeff Penza AIA, with the display of their "Sweet Bacon Sticks." See more photos of the event on Facebook. 
Save the date for the 3rd Annual Celebrity Chef Night, to be held on May 2  at the new B-More Kitchen incubator in the Govans neighborhood of North Baltimore.
COTE | R Urban Farm Ride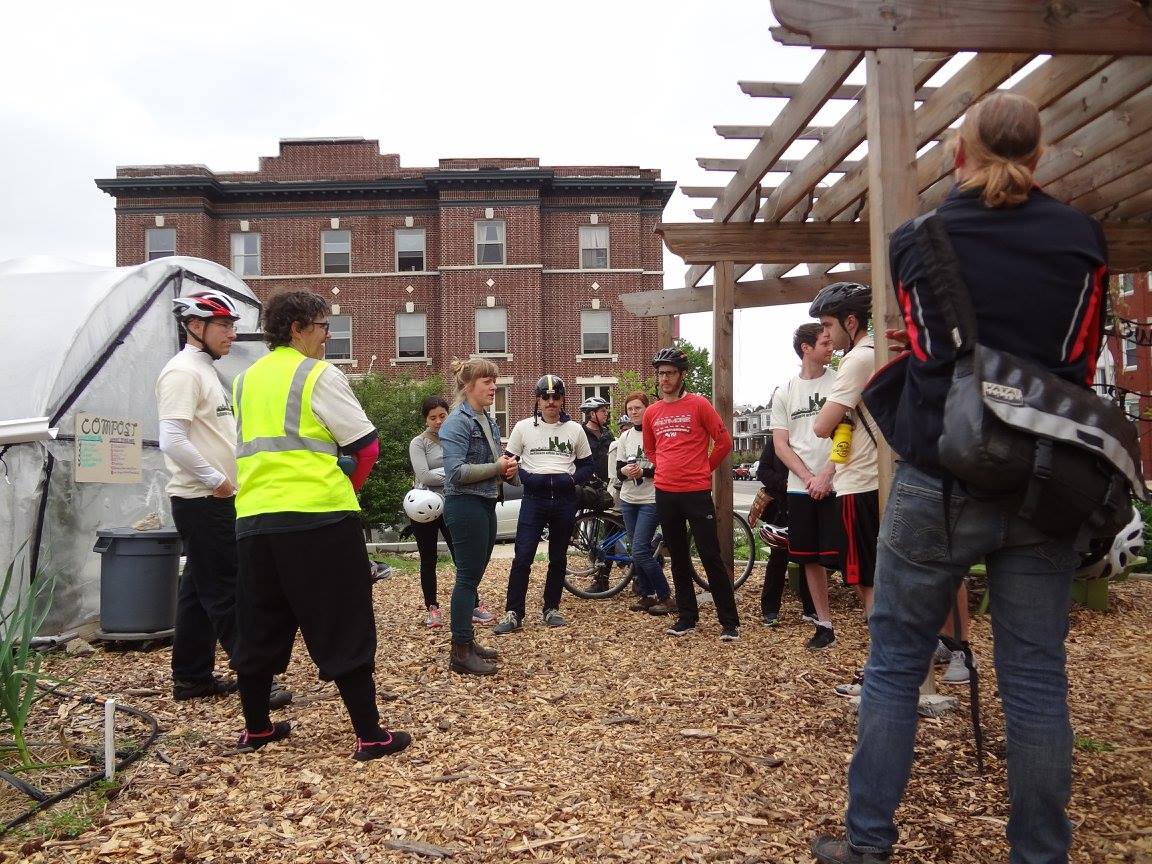 The urban farm bike tour took participants to four urban farms between Druid Hill Park and Clifton Park: Real Food Farm, Urban Pastoral, Whitelock Community Farm and Strength to Love Farm. Money raised from ticket sales were donated to the participating urban farms. See more photos from the ride on Facebook.
The COTE | R committee will ride again in May 2017.
29th Annual AIABaltimore Golf Outing

100 golfers hit the links at the Greenspring Valley Hunt Club this fall for a round of golf. We debuted the golf clinic, offering one-on-one training to those looking to learn the basics. The Golf Outing raises funds for AIABaltimore programs. We hope you will join us for next year's event! See photos from the 2016 Golf Outing.
Emerging Professionals "BaltAmor: Buildings You Love" Photo Contest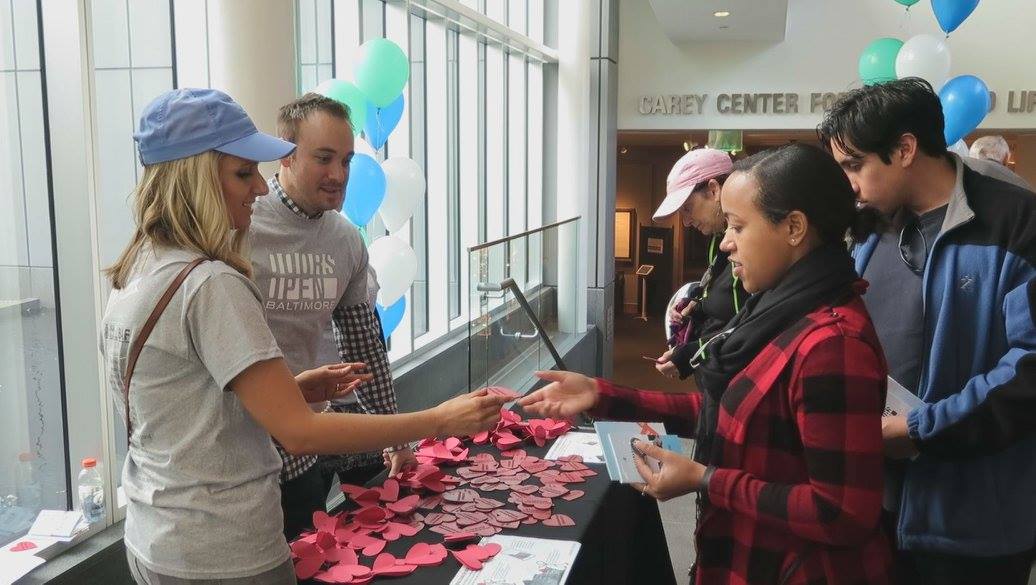 Held as part of the Baltimore Architecture Foundation's Doors Open Baltimore event, the photo contest moved to Instagram, where it received dozens of submissions. See all the winning entries on our website.
Are You Getting What You Are Worth? A Conversation on Salary Negotiation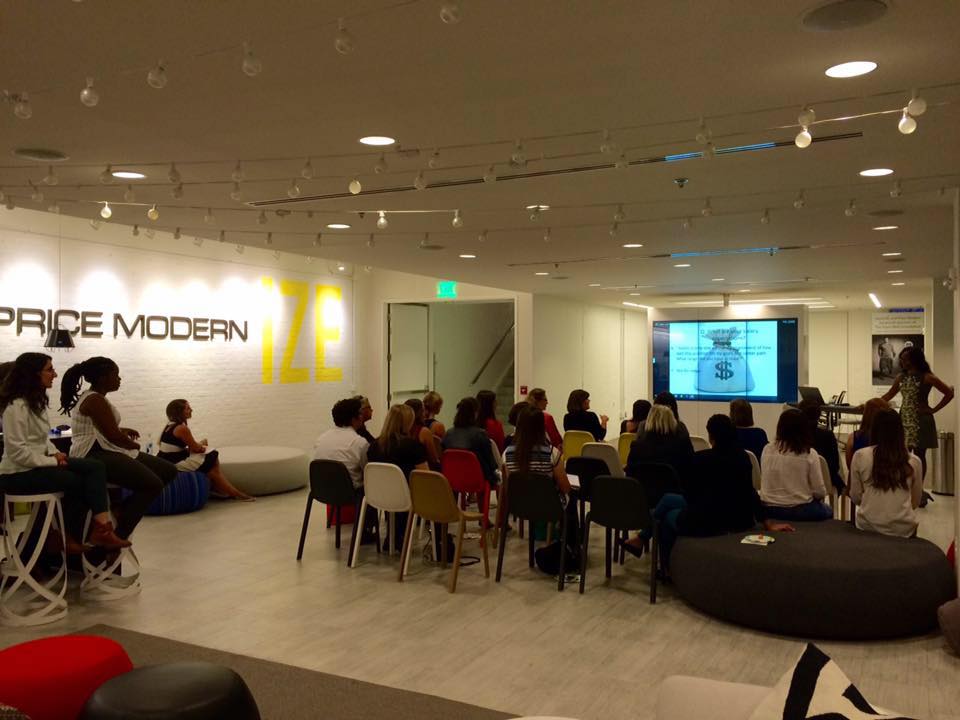 The Equity Committee held a salary negotiation talk at Price Modern with negotiation expert Stacey B. Lee of Johns Hopkins Carey Business School. Resources from the event are available online. See where your salary lines up with AIA's Salary Calculator and use these resources to assist you in negotiating the pay you deserve.
FAR Adopt-A-School Program

Adopt-A-School, organized by AIABaltimore's Future Architects Resources (FAR) committee expanded this year in its effort to foster partnerships between local architecture firms and Baltimore City schools. Inspired by the partnership of Ayers Saint Gross and Beechfield ES, Adopt-A-School partnerships include: BCT Architects and Baltimore Montessori Public Charter School, Design Collective, Inc. and Patterson Park Public Charter School, HKA Architects and The Baltimore Leadership School for Young Women, and Cho Benn Holback + Associates and John Eager Howard ES.
2016 Spring Lecture Series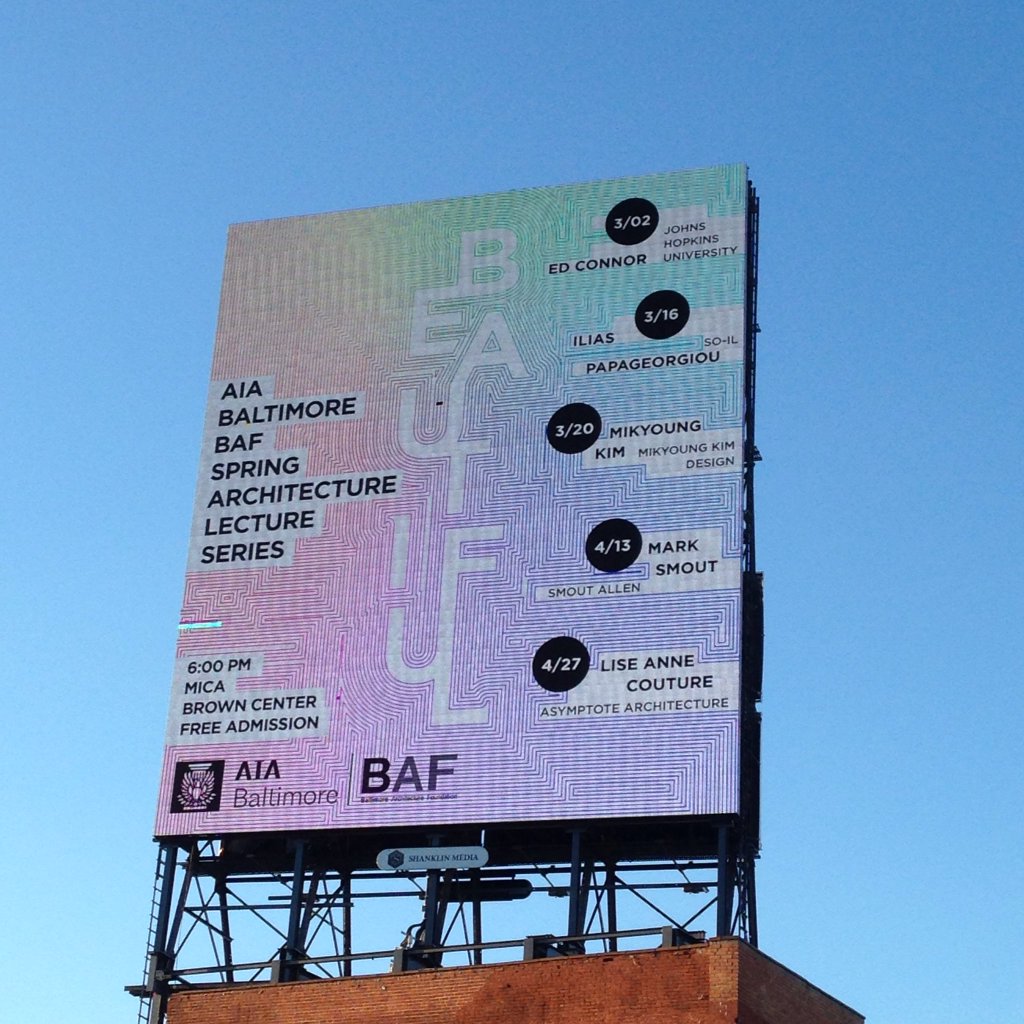 The 2016 Spring Lecture Series explore beauty in the built environment: What is the value of beauty? Speakers addressed this question through science, details, place, process, and innovation. They included Ed Connor, PhD, Neuroaesthetics, Director of the JHU Zanvyl Krieger Mind/Brain Institute; Ilias Papageorgiou of SO-IL; Mikyoung Kim of Mikyoung Kim Design; Mark Smout of Smout Allen; and Lise Anne Couture of Asymptote.
The Spring Lecture Series reached a total audience of 980. Videos of past lectures can be found on Vimeo. Be sure to follow the program on Facebook, Twitter, Instagram andTumblr
Historic Resources Committee Tours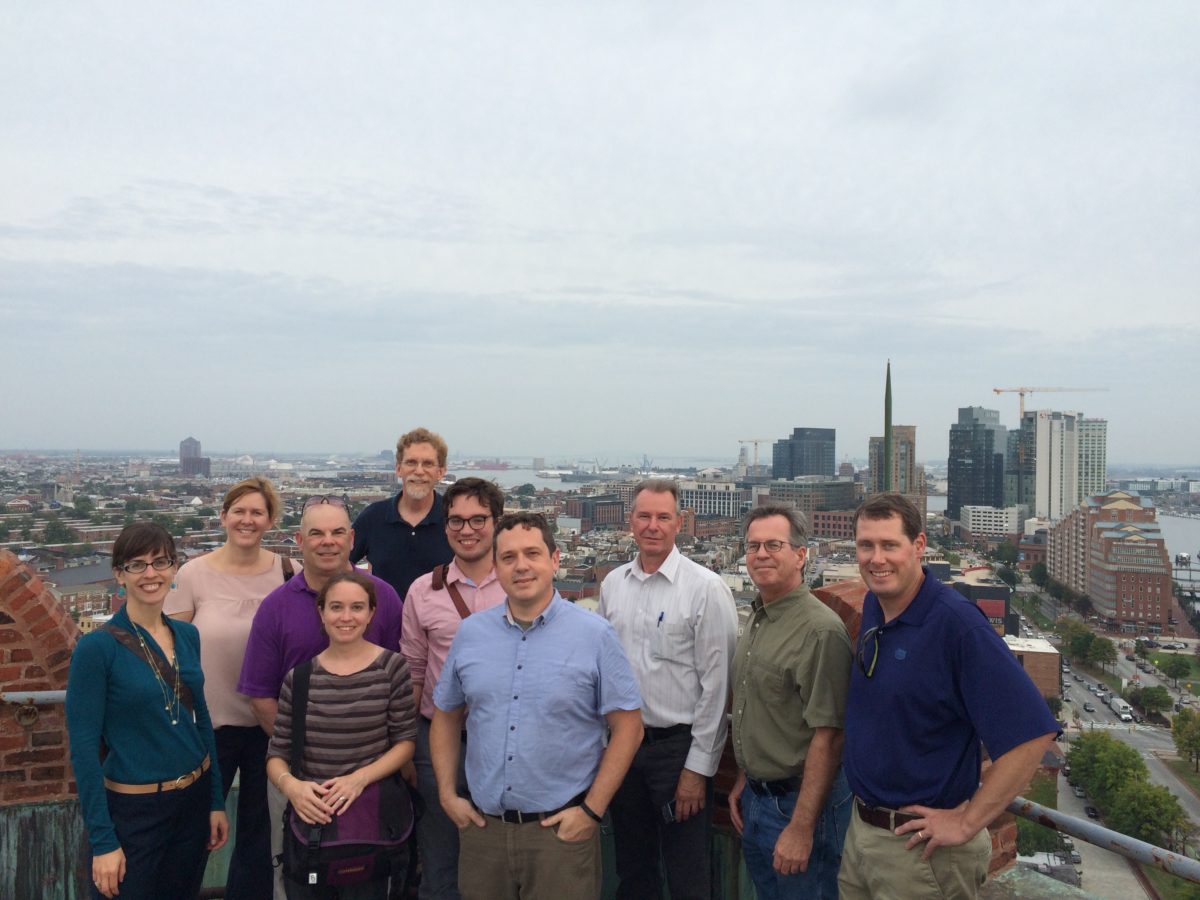 The Historic Resources Committee (HRC) hosted a number of popular tours of historic sites this year: The Fells Point Rec Pier, Center Stage,  Phoenix Shot Tower and Whitehall Mill, along with a discussion at the now-demolished McKeldin Fountain. The Fells Point Rec Pier tour was perhaps the most popular tour HRC has ever organized, selling out overnight.
Healthcare Design Showcases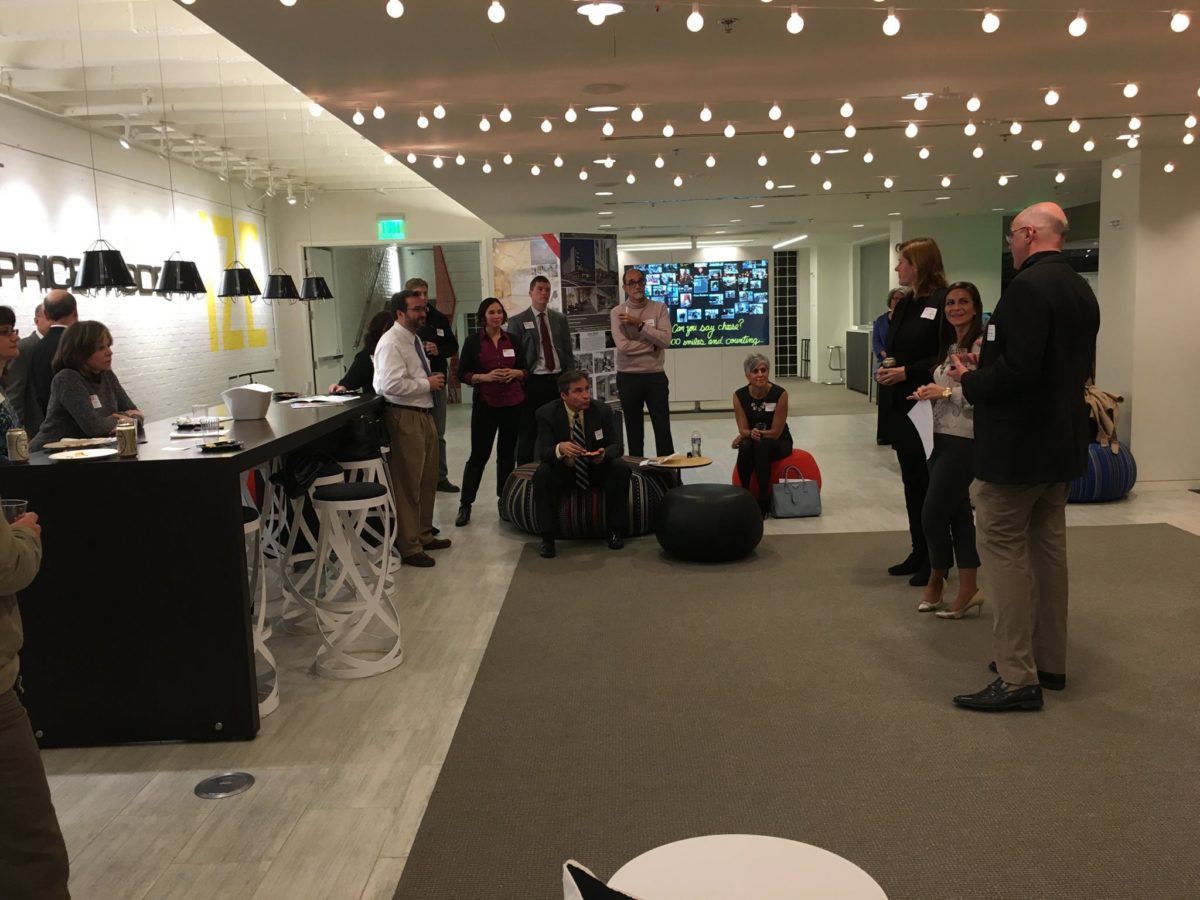 The Healthcare Architecture committee rebranded to the Health & Wellness Design Committee and is hitting its stride offering programming showcasing the best in healthcare design. This year included a forum on innovative approaches to healthcare design including presentations by Rolf Haarstad, AIA; Jane Rohde, AIA; and Steve Kelly. Join us on January 18, 2017 for the 2nd Annual Health & Wellness Showcase and consider submitting a project.
Member Milestones
Welcome new 2017 AIABaltimore Board Directors and Officers
Jeffrey Penza, AIA
Laura Wheaton, AIA
Melanie Ray, Assoc. AIA
Scott Walters, AIA (Moving from Director position to Treasurer)
Joe Corson (Allied Professional Shadow)
Congratulations to new AIABaltimore Fellows
Luis C. Bernardo, FAIA
Anne Hicks, Harney, FAIA
Bryce A. Turner, FAIA
Congratulations to our newly licensed AIA Members
Eric T. Baumgartner, AIA
Elise S. Burkardt, AIA
Elizabeth Farrell, AIA
Ann R. Goodwin, AIA
Sean Hughes, AIA
Cedric Al Kazzi, AIA
Lindsey J. Kiefer, AIA
Taejun James Kim, AIA
Valerie L. Kirkley, AIA
Lindsay Karis McCook, AIA
Michael D. Meizen, AIA
Scott David Moir, AIA
Richard A. Rinehart Jr., AIA
Louis P. Soraruf V, AIA
Michael D. Taylor, AIA
Keval Thakkar, AIA
Nicholas  Steven Tomaszewski, AIA
Acknowledgements
Thank you to our 2016 Board of Directors
President – Anthony Consoli, AIA
Past-President – Rob Brennan, AIA
President-Elect – Sharon Day, AIA
Secretary – Ann Powell, AIA
Treasurer – Suzanne Frasier, AIA
Directors 
John Padussis, AIA
Martina Reilly, AIA
Jillian Storms, AIA
Scott Walters, AIA
Scott A. McGovern, AIA
Fellows Liaison – Ed Hord, FAIA
Associate AIA Representative – Camessia Johnson, Assoc. AIA
Allied Professionals  
Dwight Griffith
Jackie Browning
AIAS Liaisons – Dwayne Wilkins/Kristen Hoover
AIAS Liaison (Alt) – Briana Blowe/David Moore
Executive Director – Kathleen Lane, Assoc. AIA
Thank you to our 2016 Annual Sponsors
DIAMOND

PLATINUM
GOLD
                   
              
SILVER
GWWO Inc./Architects
Henry Adams, LLC 
Hord Coplan Macht, Inc.
James Posey Associates, Inc.
Lewis Contractors 
Mueller Associates
North Point Builders
Plano-Coudon, LLC
Potomac Valley Brick and Supply Co.
Rubeling & Associates, a JMT Division
Site Resources, Inc. 
Skarda & Associates, Inc.
Wohlsen Construction
BRONZE
Ames & Gough
The Blue Book Network
Centric Business Systems
Cho Benn Holback + Associates, Inc.
Doubledge Design LLC
EDSA
Gordon & Associates, Inc. 
Hope Furrer Associates 
Keast & Hood
Kinsley Construction 
Mahan Rykiel Associates Inc.
Marks, Thomas Architects
Morabito Consultants, Inc.
Mullan Contracting Company
National Facilities Management & Technology (NFMT)
Palindrome Design: Lighting & Interiors
Phillips Way
Rummel, Klepper & Kahl, LLP (RK&K)
Southway Builders, Inc.
Structura, Inc.
Ziger/Snead, LLP Architects