May is Preservation Month. With a renewed perspective offered by spring, we can celebrate the history of Baltimore and its organic growth from the birth of our country to today. Like the rings marking the growth within a tree, our city still bears the legacy of its history. There is the 18th century port in Fells Point. Industrialization in the 19th century industrialization gave us the mansions of Mount Vernon and the mills up the Jones Falls Valley. Manufacturing of the 20th century gave us large scale opportunities to create new neighborhoods when the companies vacated. We are fortunate to have stayed below the radar of redevelopment that has occurred within some of our neighboring cities. With this we have maintained affordability and we have an opportunity to learn from the mistakes of our neighbors and look for innovative models to regrow Baltimore's population and bring greater opportunities to residents.
Perhaps for some, preservation is backwards looking. On the contrary, preservation is for the future. In advancing the reach of preservation, almost ten years ago, the National Trust for Historic Preservation launched the Preservation Green Lab to highlight the complementary relationships of preservation, sustainability and community. Since its creation, Preservation Green Lab's research has validated the connection between old buildings, vital communities and economic stimulus. With their report Older, Smaller, Better: Measuring How the Character of Buildings and Blocks Influences Urban Vitality, they substantiated the fact that neighborhoods with a mix of older and smaller buildings are hubs for economic growth with disproportionately high rates of small, women and minority startup businesses. These neighbors became destinations for residents and non-residents, broadening the influence of the neighborhoods and becoming prime centers for redevelopment. These neighborhoods are walkable destinations with active streetscapes and vibrant businesses.
Building on this research, the Preservation Green Lab and the Urban Land Institute formed the Partnership for Building Reuse. Through this collaboration, five cities were studied, including Baltimore, captured in Building on Baltimore's History: Leveraging Baltimore's Historic Assets to Support Successful and Equitable Revitalization Across the City. These preservationists are leading a deep dive into statistical analysis of our city to validate what some of us intrinsically know: Baltimore is filled with under-recognized potential. If you are skeptical, just look at the re-investment filtering east, with the Hoen Lithograph project, and west, with the Hebrew Orphan Asylum. These long-awaited projects will catalyze additional development and new opportunities in their neighborhoods.
By continuing to build on the success of single preservation projects, communities evolve.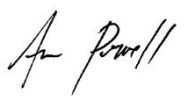 Ann Powell, AIA LEED AP BD+C
Ayers Saint Gross