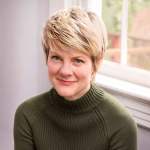 For the past seven years, AIA Baltimore conducted a methodical and percipient effort to determine the best way of serving our membership via the chapter's headquarters. And after nearly three years of real estate hunting, we have found a first-rate location for our new home. The lease was just signed this past month.
Throughout this summer, AIA Baltimore will be working to create the best headquarters for our chapter membership, our allied organizations, our city of Baltimore, and for the Institute. A design competition is underway. Our new Center for Architecture and Design will be significant on a national scale. With the new center as our base of operations, AIA Baltimore is about to launch to a new level of serving our members and realizing our mission by amplifying design excellence, social justice, equitable practice, and diversifying our profession.
This is a thrilling sea change for AIA Baltimore and Baltimore City. The Center for Architecture and Design will inspire our membership to be part of something larger than ourselves, even larger than our profession and—with our allied organizations—we will be stronger as a group than we are as individuals. The new center will demonstrate that our profession flourishes when its values are exemplified not just in built form, but in other kinds of community engagement, too.


Suzanne Frasier, FAIA
Morgan State University School of Architecture + Planning