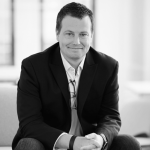 Happy New Year and welcome to the 2020's. As we take a moment to reflect on the changes to our profession over the past ten years, we will inevitably find events that surprised us, moments of pride, and many items left to finish this decade. After the Great Recession, our profession is remarkably different entering this decade than the 2010's.
There are big challenges, but opportunities await us all this decade—none more exciting than the Baltimore Center for Architecture and Design, which will be the Chapter's focus this year and for many years ahead.
I want to kick off the new decade with why the Center is so important. The answer, in part, lies with the very nature of the architecture profession. Architecture is not created in a vacuum; our projects exist in systems of expectations and constraints. We all have clients with difficult programs and challenging sites. There are regulatory procedures to navigate and budgets that rarely cover aspirations. There are macro-economic and social pressures that impact our projects and our profession. These systems shape the influence we have as architects.
So, what is our influence as a profession? More importantly, how do we scale the influence we have? How can we make a greater, more meaningful impact in our communities and for our clients?
The ability to scale is one of the main reasons the Baltimore Center for Architecture and Design will be a transformational move for our chapter. So, what does scaling the influence of architecture mean?
In short, it is about building culture, including a more robust design culture. It is about building a citywide appreciation for architecture and design. It is about educating the public about architects and architecture. It is about demonstrating our impact on the built environment.
Scaling the influence of architecture also refers to driving our clients (homeowners, developers and institutions) to demand high quality, sustainable buildings, and to select architects by ability not by price.
We need to grow our professional base by partnering with our schools of architecture to keep bringing extremely talented and diverse students into the profession. We need to invest in our middle schools and high schools to ensure our pipelines are full.
The Baltimore Center for Architecture and Design was conceived as a place to build this culture. Our Center will be both a funnel and a megaphone.
First, the funnel. The Center was conceived as place where neighbors, civic leaders, institutions, and all design professions come together to collaborate, inspire, learn, listen and most importantly, to act. Here we hope to find common values and work towards shared goals.
The megaphone is about broadcasting our work and ideas. The Center will become the voice for the architectural community. One of AIA Baltimore's and the Baltimore Architectural Foundation's shared goals is raising the awareness of architecture and architects in the city of Baltimore. The Center will celebrate Baltimore's architectural treasures, both new and old. Finally, the center will be a platform for discussing what comes next.
These are certainly lofty goals. We recognize that our collective journey will be hard, with many twists and turns, but a new decade is a great time to take the first step.
Happy New Year.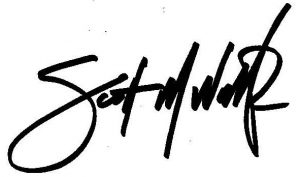 Scott M Walters, AIA, LEED AP
Hord Coplan Macht