Greetings All,
Earlier this month we held our annual planning retreat for 2021.  The annual retreat is an opportunity for each of our committees to share their plans for next year and look for opportunities to cross-collaborate with other committees and organizations with the goal of providing the highest quality program, exhibitions, events to our membership.  This year's retreat was truly unique because it was our first planning retreat considering The Center for Architecture and Design, which we will be moving into this month.  Along with AIA Baltimore's Board of Directors, Executive Director and staff, our 9 committee co-chairs we invited the Board of Directors of the Baltimore Architectural Foundation and our Center co-tenants; Urban Land Institute, Charles Street Development Corporation, BmoreNOMA, Baltimore Heritage and the American Society of Landscape Architects.
Led by Scott McGovern, AIA Baltimore's 2021 President the retreat was organized around four main goals; AIA Baltimore's 150th Anniversary; The Center for Architecture and Design; "Together Apart" and Social Inclusion and Equity.  Below is an abbreviated summary of our discussions and outcomes.
Next year will be our Chapter's 150th anniversary.  Each committee discussed ways to have a yearlong celebration by overlaying our existing committee programs with special inserts of our 150 years.  The celebration will kick off next year on the date of our founding charter, January 13th.
As we move into The Center for Architecture and Design, we have an incredible opportunity to increase our programs' reach.  We spoke a lot about how to collaborate with 6 co-tenants looking for opportunities to co-host programs together, to broaden the appeals of our collective messages.  We brainstormed ideas of how to take advantage of our increased visibility, exhibition and meeting space within The Center.  We planned to take the opportunity The Center affords us to expand outwards, show Baltimore in a positive light, use our space to connect virtually and physically.  We considered how we could make more sustained and impactful relationships between our professional community and students.
We reflected on planning in the time of Covid-19.  We talked about the successes and difficulties of planning and hosting virtual events.  We asked all our committees to plan for virtual events through at least the first quarter of next year to ensure we can maintain the number of high-quality programs our members have come to aspect.  We also recognized that not everything about virtual programming was bad.  Our committees talked about increased participation in committee meetings and how our programming was able to reach larger audiences.  Moving forward, when we can meet in person again, we plan to take the best lessons learned from our virtual programming and carry it forward, making all of programs, events and conversations better.
Over the past few years and especially this year social inclusion and equity have been topics on the forefront of our minds.  AIA Baltimore has spoken about our commitment to social inclusion and equity.  We asked our committee to reflect on their programming and events through theses lenses.  We want to make sure we as an organization are "walking the walk"; doing what we say and being the agents of change we ask of others. We discussed how AIA can better include minority voices in our programs and events.  We spoke about the role architecture and design can play in communities as we see the education and equity gap amplified by Covid-19.
This was just a sample of the many conversations we had this afternoon.  I want to personally thank everyone who participated.  The commitment to the built environment, to our communities, and to our desire to make impactful lasting change was never more apparent and inspiring.  Our future is bright.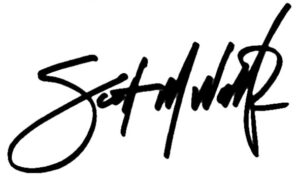 Scott M Walters, AIA, LEED AP Hord Coplan Macht