Greetings, Members of AIA Baltimore!
I'm hoping that many of you were able to join us for the kick-off event on January 13th celebrating AIA Baltimore's 150th Anniversary. Laura, Kathleen and I wished that you could have joined us in person at the Center for Architecture and Design, but your virtual presence was still much appreciated as we commemorated this milestone. The presentation featured accolades from Mayor Brandon Scott, AIA President Peter Exley, AIA, college deans, and fellow chapter leaders, as well as a history of the chapter from Walter Shamu, FAIA. I concluded the event with this toast:
"We have heard a lot today of our chapter's history and timely accolades from friends, colleagues and members. So I now want to look forward, towards our next 150 years. As we continue to enhance the built environment in ways that enrich the lives of all members of our society that experience it. As we collectively serve as a voice of reason and tolerance when one needs to be heard. And as we continue to encourage diversity and inclusion among our profession, so that it better mirrors that of the society in which we practice.
Happy 150th Anniversary, AIA Baltimore!"
While it WAS a great day of celebration and remembrance, I wanted to stress that we cannot solely cling to the past, but must take from it lessons learned as we move forward. As we continue into the second year of the pandemic, we have all learned much that can help us as we rebuild society, the economy, and our health. Our firm, like many of yours, is studying how we can adapt our "work from home" model to some semblance of a "return to office" model. As we've all figured out how we can work productively while remote, balance work and life in ways previously unimaginable, and maintain our social and professional networks, these will remain elements in some form in our changed profession.
We've learned that virtual events can, in some cases, actually reach a broader audience than in-person events. We've learned that we either really miss or really hated our commutes to the office – I personally like my 30 minutes of solitude in the morning to mentally prepare for my day and to decompress from it at the end. We've learned that it's both challenging and liberating to blend work and home life. We've learned that we work better when connected in the manner that works better for each individual.
We cannot and should not cast the knowledge and challenges of 2020 aside. As philosopher George Santayana and later Sir Winton Churchill are often quoted, "Those who do not remember history are condemned to repeat it." This is appropriate for several reasons, first of which is that we can easily fall back into a state of complacency and neglect the precautions that help us to avoid a repeat. But also, that our history is full of lessons that can enrich our present and future if we only allow it.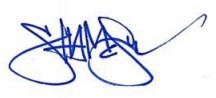 Scott A. McGovern, AIA
2021 President  – AIA Baltimore