Greetings, Members of AIA Baltimore!
March is not only the end of winter and the beginning of spring but also the closing month for our annual AIA membership drive. Many of you have already renewed your memberships for 2021, for which we are grateful, but there's still time if you haven't done so. At our recent Board Meeting, we reviewed the numbers, which remain strong for Architect and firm memberships, but have slipped considerably for our "Allied" members. This designation includes contractors, suppliers, and others that are linked to the professions of architecture and design, to our mutual benefit. It has been suggested that some of our "Allied" members have felt disconnected from AIA Baltimore during the pandemic and question the value of membership in these challenging times.
Granted, the lack of in-person events has truly limited the ability to network and "work the crowd", which is one of the key benefits that these members have come to appreciate. Believe me, we all miss it as well! While we've been able to continue great programming, advocacy, and education, nothing can really replace the human touch that "social distancing" has temporarily stripped from us. But there are still great benefits of being a member of AIA Baltimore, on any level.
We continue to advocate on our member's behalf at local, state, and national levels. AIA Baltimore is engaged in many important advocacy issues relating to the profession and built environment from zoning code issues, environmental and climate issues, to issues of equity in the profession.
We continue to enjoy access to industry-best benefits, products, and services that support practice and professional development. Our professional, student, and allied partners benefit from the presence of one another in our unified passion for the built environment.
We continue to enlarge the tent, by exploring ways to remove barriers to education, experience, and licensure that have historically limited the diversity of our profession. A more diverse and inclusive organization benefits all of our more than 1,300 local members representing licensed architects, emerging professionals, and allied partners.
I wish to encourage all of you to renew and glean the most benefits from your membership. Spring is, after all, a season of renewal!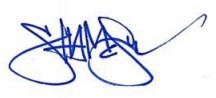 Scott A. McGovern, AIA
2021 President  – AIA Baltimore