Greetings, Members of AIA Baltimore!
It's Back-to-School time! No, really, as in actually back to school and a return to in-person learning for students across the country. It's exciting to see students enjoying a safe return to familiar places, filled with friends and dedicated teachers, following a year that left many adrift in virtual learning. It's fun to watch them walking through the neighborhood, backpacks and masks still in place, but enjoying the company of friends and an optimistic attitude.
My own twin sons graduated high school during the height of the pandemic in 2020, from two different schools. The one in public school "graduated" in a slideshow presentation that my wife and I watched on her laptop on the back porch. He wasn't really interested in watching it with us – it had been a disappointing year of missed milestones leading up to a pretty uninspired conclusion.
His brother graduated from a local private school that normally holds graduation at the Cathedral of Mary Our Queen. That was not to be, so after numerous delays, they held an outdoor socially-distanced ceremony on the school's football field. Nice, but not what anyone had expected. He spent his freshman year at Virginia Tech (my alma mater!) largely in his dorm room, where he took classes online and survived on food delivered from the dining hall by Grub Hub. This year, we dropped him off in a new off-campus apartment where he's starting his sophomore year with three friends and having a much more "normal" college experience.
At Design Collective, I focus on K-12 projects as well as on-campus and off-campus student housing. These past two years have been enlightening as I've witnessed first-hand how these types of projects can benefit our children, when they actually get to use them. The design of student-centered projects should always take into account the most crucial component – the end users – who can give them the life and spirit that is intended.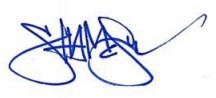 Scott A. McGovern, AIA – 2021 President – AIA Baltimore