Advocacy in Architecture
My dad was a huge proponent for political activism.  Each weekend between caring for five kids, work, and sports activities, he would be active with local advocacy groups and writing letters to the editor of our local newspaper fighting for the things he believed in–education, community, and the environment.  His passion for advocacy and using his voice to make the world a better place in his own way was something that always inspired me and continues to influence me to this day.
When I think of the "A" in AIA, I think about what being an American Architect means to me and I think of my dad and the importance of advocacy.  One voice no matter how small can bring about big change.  As architects we enjoy a privileged position of influence that can have great power to transform our communities for the better.  AIA National has a policy platform around advocating for economy, climate, and community.  As architects, we have a collective voice that is probably one of the strongest lines of defense to combat climate change.  We have the expertise to help end homelessness and create affordable housing.  We can create safer, stronger schools and healthy environments for people to heal, work, and thrive.  There is so much we can do with our talents, and even more when we can work together.
AIA Baltimore is dedicated to being the voice for architects in the region and is already doing innovative things to promote advocacy through the Chapter.  This February, we start our Civic Lab program where we train participants to be citizen architects and how to get involved with local advocacy.  Later this month we have the AIA Leadership Conference (formally Grassroots) in Washington DC to work on advocacy efforts at the federal level.  While we are doing a lot already, there is still more that could be done!
One of our strategic goals at AIA Baltimore is to increase what we do around advocacy.
We do well with following what is happening in Baltimore City and Maryland General Assembly but we often fall short of supporting advocacy efforts in Baltimore, Carroll, Howard, and Harford Counties, which also belong to our chapter.  There is so much to do and we would love to have you involved to make it happen!  This month we are sending a survey to gauge interest in an advocacy committee to track and support local advocacy efforts in the chapter.  We would love to have volunteers to form this committee and help us create a network of citizen architects to help represent our profession.
With the recent inauguration of a new governor, the election of new legislators, and new legislative committee assignments there is a lot happening here in Maryland and so much to be involved in.  Please consider joining us for advocacy efforts this year and let your voice be heard!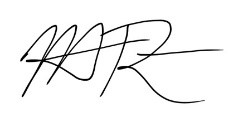 Martina Reilly, AIA LEED AP BD+C
2023 AIA Baltimore President