One of the best things about attending the AIA conference is the rejuvenation you feel about being in the architectural profession.  Let's be real: some days being an architect is really hard.  It is emotionally, physically, and mentally draining.  Code analysis hurts the head, door schedules hurt the eyes, and the permit process just hurts the soul.  Sometimes you need a pick me up; inspiration to keep going.  You need a reminder every now and then that what we do really matters.
Getting the chance to go to San Francisco for A'23 was truly a treat that helped serve as that reminder for me.  More than once people talked about how being an architect is a superpower.  Sure, we were in a room full of architects so we are naturally going to lift each other up with empowering words, but this sentiment really resonated with me during my time there.
As I walked around San Francisco I was in awe of the number of homeless people on the streets.  Homelessness is an issue everywhere, especially here in Baltimore.  But I had never seen the sheer scale of homelessness that I saw in San Francisco. Talking to the local architects, they shared that the biggest hurdle to provide affordable housing in the Bay Area were all the policies that were put in place to make affordable housing.  The permit process and approvals takes years.  Years.  Inspections take months to schedule.  On top of that the cost of development in the area is exponentially higher than it is here in the east coast. I toured two supportive housing projects while I was in San Francisco.  Both came in at over $400,000 per unit to construct. Units that are only 265sf.  That is not affordable.  That is not sustainable. The local architects talked about how important it was for architects to be involved with policy making and policy changing to help address issues like this.  Architects do have a superpower. We can make positive change, even if it is as simple as voting with our spec books.
The closing keynote of the A'23 conference was given by Dame Jacinda Ardern, former Prime Minister of New Zealand. She talked about how architects need to be involved with public policy.  Our unique perspective, problem solving skills and holistic way of thinking lends itself to advocacy efforts.  She talked about how you don't have to be a student of politics to be involved.  Thinking about our own country, our founding fathers were farmers, writers, and physicians.  Some even dabbled in architecture! She said it is better to have a range of backgrounds at the political table; a diverse set of voices to bring their lived experience to the conversation.
We have such a great, vibrant, and diverse membership filled with architects from every walk of life.  Some live in the city of Baltimore and others live in the surrounding Howard, Baltimore, Harford, and Carroll counties.  There are a lot of challenges in our local area including homelessness, safe schools, adequate access to healthcare, climate change and adaptation, the list goes on.  Jacinda mentioned that when she was faced with a challenge, she brings data and experts to the table. And that is where you come in.
We have been working on making our local efforts around advocacy more robust.  We took feedback from surveys earlier in the year to set up a meeting with membership to discuss how we could make our advocacy efforts better and more inclusive of the surrounding counties that are part of our chapter.  We took that feedback and brainstorming to our board as we further discussed the actions and tasks needed achieve our strategic goals.  We plan to create a task force with the specific charge to gather resources and define what advocacy efforts moving forward should be.  That task force will have the deadline of December 1 to complete their task so we can share the output at our annual meeting.  We are bringing experts and data to the table and we would love for you to be involved as this evolves.
As we celebrate our Independence Day this month, let us remember the great things that make us the American Institute of Architects.  We live in a country where every citizen's voice can be heard and can really affect positive change.  We just need to speak up.  As a unified voice we can be even louder.  One thing that particularly struck me about Jacinda's words was how you should remember how you got to where you are, especially if you have been successful.  More often than not, you are where you are because someone put pressure on you to take on a role you didn't believe you should take on.  I'm putting that pressure on you now.  Get involved.  You have a superpower.  Use it!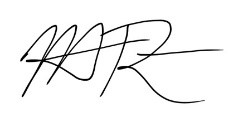 Martina Reilly, AIA LEED AP BD+C
2023 AIA Baltimore President