AIABaltimore entered 2017 with strong momentum, having surpassed 1,000 members in 2016. 2017 AIABaltimore President Sharon Day, AIA, led the effort to draft a new strategic plan that will take us into 2021 with members, future architects, and community at its core.
Additionally, AIABaltimore and Baltimore Architecture Foundation leadership are continuing the planning for a new Baltimore Center for Architecture & Design, to create stronger bonds with our partners in the A/E/C industry,  create a hub for professional and academic design education and to be a resource for members, as well as to expand our outreach and engagement with the public about the important role of architects and design in our communities, and to build awareness about architecture and the built environment in Baltimore, and central Maryland.
President's Awards
2017 AIABaltimore President Sharon Day, AIA, presented the 2017 AIABaltimore President's Awards at the Annual Meeting and Holiday Party. Congratulations to this year's recipients!
Owner/Client of the Year – Community College of Baltimore County
Consultant of the Year – Hope Furrer Associates, Inc.
Contractor of the Year – Delbert Adams Construction Group
Most Promising Emerging Professional of the Year – Melanie Ray, Assoc. AIA
Committees and Programs
Over the course of 2017, AIABaltimore hosted dozens of continuing education programs with a total of 72.5 LUs, far beyond the required minimum for state licensure and AIA education. AIABaltimore's committees provided a plethora of timely and relevant programs covering a wide range of topics in professional practice and reaching broad audiences of architects, emerging professionals, students, and allied professionals.
We encourage you to get involved in our committees and be a part of these wonderful programs.  There are many opportunities for leadership, knowledge-sharing, and networking!
2017 AIABaltimore Excellence in Design Awards Celebration

The 2017 AIABaltimore Excellence in Design Awards were held at the award-winning University of Baltimore John and Frances Angelos Law Building. The A/E/C community gathered to honor the best of Baltimore-based design. Ziger/Snead took the Grand Design Award, the program's highest honor, for the Stavros Niarchos Foundation Parkway. View all Design Awards winners.
Allied Members Committee

AIABaltimore Allied Members make important contributions to all our committees and programs. One major event the Allied Members Committee organizes each year is Celebrity Chef Night, where architects put their chef skills to the test in a culinary design competition. The third annual event was held at B-More Kitchen and raised over $7,000 for AIABaltimore and Baltimore Architecture Foundation scholarships and programs. Check out the video from this year's event!  Mark your calendar for our 2018 event on May 1.
Committee on Architecture for Education (CAE)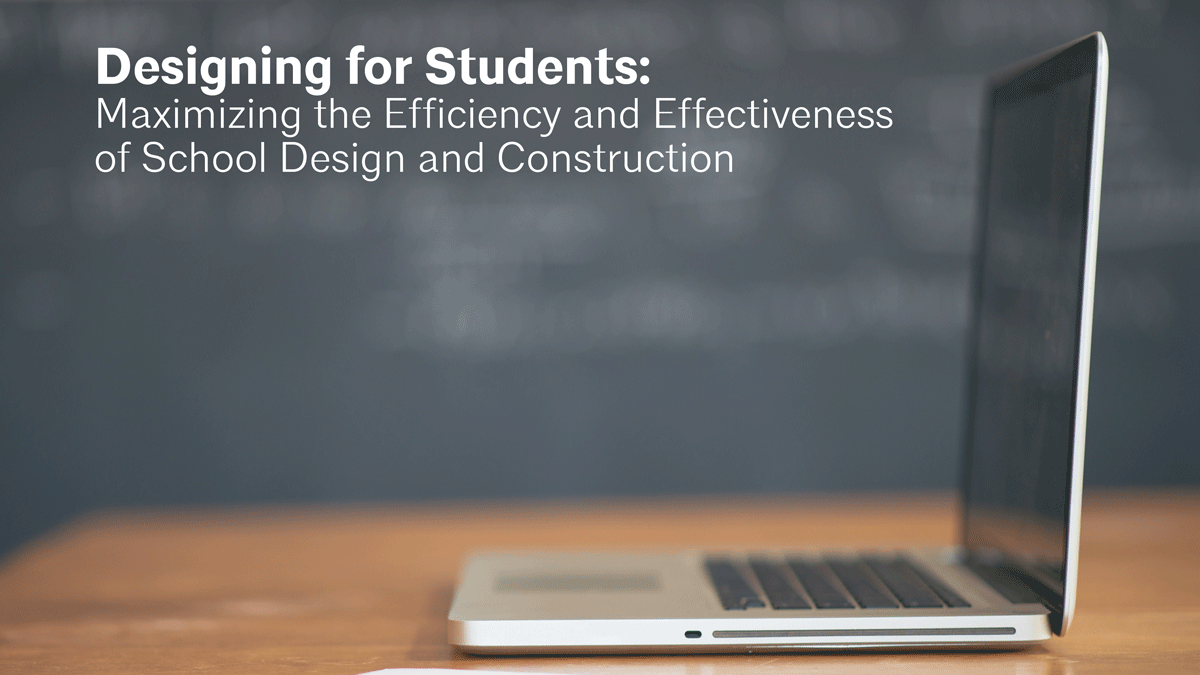 The Committee on Architecture for Education (CAE) has been working tirelessly to advocate for public school design in the state of Maryland. On May 8, AIABaltimore Committee on Architecture for Education (CAE) co-chairs Scott Walters, AIA, LEED AP and Michael Archbold, AIA presented findings and recommendations to K-12 public school facility planners in Maryland on how to maximize the efficiency and effectiveness of school design and construction in the state. AIABaltimore's CAE, with AIA Maryland's legislative committee, has also provided input to the Maryland 21st Century School Facilities Commission.  Past AIABaltimore and AIA Maryland President, Kathleen Starghill Sherrill, AIA, represents the architecture profession as a member of the Commission.
Committee on the Environment | Resiliency (COTE | R)

The Committee on the Environment and Resiliency (COTE | R) hosted a variety of programs in 2017, including (with the Allied Members Committee) a presentation on energy efficiency programs supporting EmPOWER Maryland, such as the ENERGY STAR New Homes program, and how these programs pertain to architects. With the Health and Wellness Design Committee, they sponsored an overview of new healthy building rating systems  including WELL and Fitwel; as well as a lecture on the topic of Biophilia and design.
The spring Urban Farm Bike Ride toured urban farms around Baltimore City by bicycle. Money raised went to support the farms featured on the tour.  In the fall, COTE | R toured Wilde Lake Middle School, Maryland's first Net Zero school, in Columbia. For Baltimore Architecture Month, they hosted a presentation on urban beekeeping, and the environmental benefits this brings to our urban spaces, along with a related exhibition on 'Bees in the City' (on display in the AIABaltimore Gallery through December) in collaboration with the AIA DC Chapter.  The committee was also involved in advocacy for Baltimore City Council's 'Complete Streets' legislation.  Keep an eye out for 2018 COTE | R programs, including a new urban bike tour!  COTE | R is seeking new members, so please get involved to expand your knowledge of sustainable design and resiliency!
Emerging Professionals

Early in the year, the Emerging Professionals organized the Mentorship Kick-Off event with the Equity Committee, linking emerging architects with established professionals to build long-lasting mentoring relationships. Later in the year, the Emerging Professionals organized "Fun with the Fellows" an informal event to facilitate conversations and bridge the gap between AIA Fellows and emerging professionals. AIABaltimore's emerging Professionals served as mentors themselves, with a table at Morgan State University School of Architecture & Planning's first-ever Built Environment Career Fair (coming up again on February 15) The committee also organized a Baltimore Architecture t-shirt contest and the Instagram photo contest for Doors Open Baltimore. Once again, AIABaltimore hosted the nationally-recognized CivicLAB program, a series of sessions on that teach emerging professionals valuable leadership and advocacy skills.  Participants were invited to AIA's Grassroots Legislative and Leadership Conference in Washington DC to make their voice heard on Capitol Hill to discuss issues affecting the profession and built environment with legislators, as part of AIA Maryland's delegation.  The committee also hosted an annual informational event on architectural licensure, in conjunction with the Maryland Board of Architects and NCARB, and organized ARE Prep and study programs, which are now transitioning to the 5.0 Exam.
Equity Committee

Formerly known as the Women in Architecture/Diversity committee, the Equity Committee finalized the transition to its new name and mission with the creation of a new logo. The committee supported the creation of a Baltimore chapter of the National Organization of Minority Architects (NOMA). Members of the Equity Committee helped to organize the 2017 AIA Women's Leadership Summit held in Washington DC and mounted the display of the Early Women of Architecture in Maryland exhibit at the AIA National headquarters building. The committee is now working on organizing a three-part workshop series on Implicit Bias beginning in early 2018.
Future Architects Resources (FAR)

The Future Architects Resources (FAR) committee continued its work educating  middle and high school students about architecture and design through a number of initiatives. FAR volunteers participated in numerous STEM fairs and hosted a workshop at the Baltimore Museum of Industry. The Adopt-A-School program expanded with the addition of CannonDesign and Brehms Lane Elementary. The committee continued its support of the next generation of architects through its scholarship programs, and awards.
AIABaltimore Golf Outing Celebrates 30 Years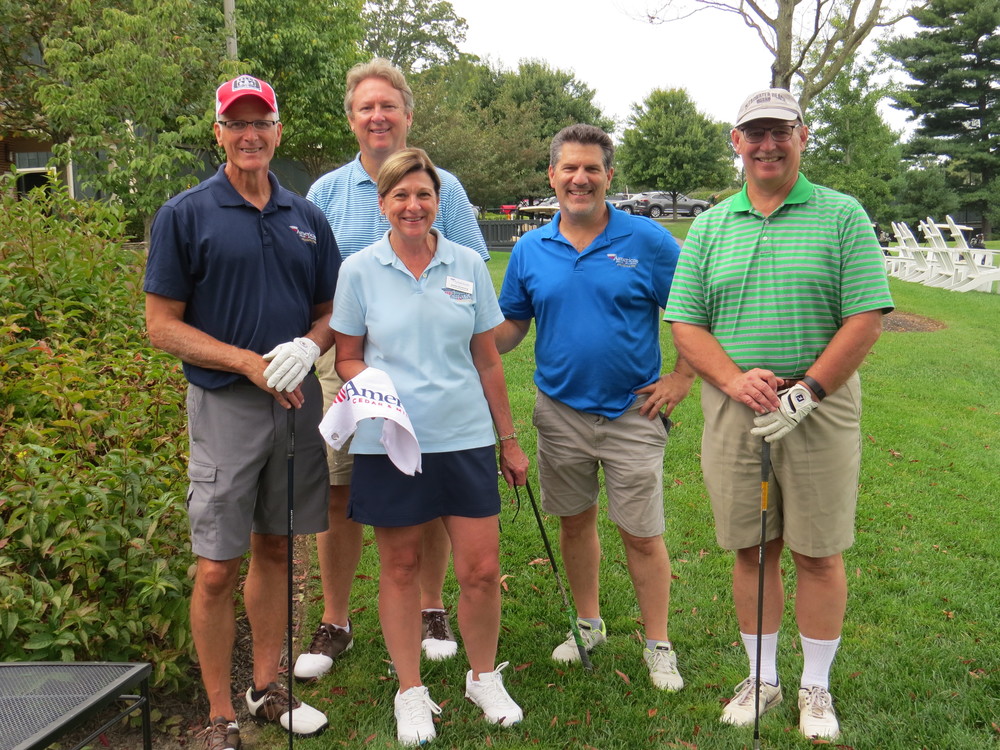 On September 22, AIABaltimore members and friends hit the links for the 30th year for the Annual Golf Outing. 105 golfers played the Greenspring Valley Hunt Club 18-hole course in a friendly tournament followed by a BBQ lunch at the clubhouse. The program raised money for the AIABaltimore Associate Scholarship and chapter education programs, and connected AIABaltimore architects and Allied members on the links.
Health & Wellness Design Committee

The Health & Wellness Design Committee hosted its second annual design showcase: 'Good Design=Good Health' highlighting innovative projects that create healthy environments. The committee also collaborated with Morgan State University on a Healthcare Design panel on public health and the built environment, and hosted a continuing education and networking program in conjunction with the Chesapeake Area Society of Healthcare Engineering (CASHE).
Historic Resources Committee (HRC)

The Historic Resources Committee (HRC) organized another year of building tours of historic buildings under construction or recently completed, including the Parkway Theatre and Center Stage.  They organized committee outings to Open Works; and to Mt. Welcome Retreat, a c.1800 home in Granite, Maryland near Ellicott City; and to the St. Mary's Spiritual Center's Chapel and Mother Seton House. Early in the year, the committee met with Preservation Maryland to advance advocacy for state and federal historic tax credits.
Spring Lecture Series

The Spring Lecture Series committee continues to bring world renowned designers and thinkers to speak to relevant themes concerning the built environment. This year's series examined the theme of Migration—Regional, Climate Change, and Conflict-Driven. Hundreds of attendees went to each of the lectures, free and open to the public at the MICA Brown Center, thanks to the generosity of our Lecture Series sponsors.
Practice Management Committee

The Practice Management Committee organized a wide range of programs geared towards professional development and firm management. Seminars included the R&D Tax Credit, management best practices, leadership skills and firm succession plans. The committee also organized a book club that focuses on books about leadership and business practices.  Another new program this year is the Business of Architecture 'tele-briefing' call-in series on legal and practice issues for architects and construction industry professionals hosted with Wright Constable & Skeen.  AIABaltimore also co-hosts programs on timely practice-related issues and collaboration as part of the Architect, Contractor, Owner Roundtable with ABC Baltimore and ULI Baltimore, and the annual Industry Night on the Terrace networking event with numerous industry organizations.
Urban Design Committee

The Urban Design Committee (UDC) hosted several relevant and thought-provoking programs in 2017. The committee partnered with APA Maryland to host a "Transform 101" overview of Baltimore City's new zoning code. The auditorium was packed for the annual Urban Design Lecture where Klaus Philipsen, FAIA, spoke about his new book Baltimore, Reinventing the American Legacy City (available at the AIABaltimore Architects Bookstore). The committee is also involved in ongoing advocacy with Baltimore City Planning, including the Green Network Plan, and as well as vision for the future of important public spaces in Baltimore.
Community

During the AIA National Grassroots Conference in Washington, DC, AIABaltimore was honored to have Mayor Catherine Pugh deliver the keynote speech. During National Architecture Week, the AIABaltimore Excellence in Design Awards exhibit traveled to City Hall, and was also exhibited at Enoch Pratt Central Library, Morgan State University School of Architecture, and MICA. This past spring, AIABaltimore members addressed the Baltimore City Council about issues in the built environment including zoning, Complete Streets and school design, and shared how AIABaltimore members provide expertise on numerous issues in our communities. Also, AIABaltimore members continued to work with Neighborhood Design Center for the Maryland State Department of Housing and Community Development Storefront Improvement Program, providing pro-bono design services to small businesses affected by the protests in response to the death of Freddie Gray.
Member Milestones
Welcome new 2018 AIABaltimore Board Directors and Officers
Director Ryan Jordan Pfarr, AIA
Director Sara Langmead, AIA
Allied Professional (Shadow) Natasha Kearney, Gipe Associates, Inc
2018 AIA Maryland Directors Representing AIABaltimore
Director Joel Fidler, AIA, 2018 President-Elect
Director Suzanne Frasier, FAIA
Director Adam Read, AIA
Director Daniel Bailey, AIA
Director (SGN Representative) Chris Parts, AIA
Alternate Director Lee Driskill, AIA
AIA Middle Atlantic Region Strategic Council Representatives
Tom Liebel, FAIA
Jonathan Penndorf, FAIA
Congratulations to new AIABaltimore Fellows
Suzanne Frasier, FAIA
David Mayhew, FAIA
Congratulations to our newly licensed AIA Members
Joshua A. Adcock, AIA
Francisca  E. Bonilla, AIA
Rebecca L. Carle, AIA
John F. Carroll, AIA
Andrew Chaveas, AIA
Linda E. Durand, AIA
Courtney K. Horst, AIA
Laura M. Indihar, AIA
Ryan David Kautz, AIA
Paul Lancaster, AIA
Jessica L. Leonard, AIA
Theresa Lucarelli, AIA
Amanda L. McFadden, AIA
Lauren M. Myatt, AIA
Aliraba Nsereko, AIA
Justin Obringer, AIA
Nathaniel H. Pittman, AIA
Adam C. Read, AIA
Melissa  E. Rodriguez, AIA
Laura Royer, AIA
Lori A. Serenda, AIA
Vincent J. Serritella, AIA
Laura R. Smyles, AIA
Lawrence C. Tarbell III, AIA
Kaitlin E. Wolfe, AIA
Amanda Zellers, AIA
Acknowledgments
Thank you to our 2016 Board of Directors
President Sharon Day, AIA
Past-President Anthony Consoli, AIA
President-Elect Ann Powell, AIA
Secretary Suzanne Frasier, AIA
Treasurer Scott Walters, AIA
Directors
John Padussis, AIA
Martina Reilly, AIA
Jillian Storms, AIA
Scott A. McGovern, AIA
Fellows Liaison Ed Hord, FAIA
AIAS Liaison Sumayyah Raji
AIAS Liaison (Alt) Maleick Fleming
Associate Melanie Ray, Assoc. AIA
Allied Professionals
Jackie Browning
Joe Corson
Executive Director Kathleen Lane, Assoc. AIA
Annual Sponsors
We are grateful to the following Annual Sponsors of AIABaltimore in 2017
DIAMOND LEVEL
---
PLATINUM LEVEL
---

GOLD LEVEL
---
            
     
                           
           
SILVER LEVEL
---
GWWO Inc./Architects
James Posey Associates, Inc.
Mueller Associates
Potomac Valley Brick and Supply Company
Rubeling & Associates, a JMT Division
Skarda & Associates, Inc.
Tremco
BRONZE LEVEL
---
Armada Hoffler
Ames & Gough
The Blue Book Network
Centric Business Systems
Cho Benn Holback + Associates, a Quinn Evans Company
DANA Insurance and Risk Management
DoubleEdge
EDSA
Floura Teeter Landscape Architecture
Hope Furrer Associates, Inc.
Marks, Thomas Architects
Morabito Consultants, Inc.
National Facilities Management and Technology
Open Works
Palindrome Design
Phillips Way
Southway Builders, Inc.
Stantec
Ziger/Snead, LLP Architects