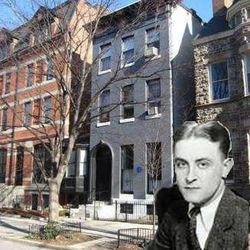 My Loneliest Love,
I miss you dearly and cannot wait until the day we can see each other again. I am so sad for you, as you wait to get the answers you desire with Zelda's condition. It pains me to know that you cannot enclose your walls to the whims and sorrows of Francis. Your patience and kindness know no boundaries and you will again be repaid with joy and laughter and fancy-free living. Because this is what a home is supposed to be.
Life has a way of taking its toll on us all, from raging substance to mania or maybe just the money that pangs us like a belly without nourishment. A black cloud steals our light especially when we try to find God's glory and our fleshly judgment reminds us that it won't let us go until we land.
But you are different. Your walls can be torn down, built up, painted with the fondest of peachy warm oranges, and delectable mint greens. Your fires burn bright and keep us warm when we read Zelda's letters to Fitzgerald. I can't imagine the confusion you must feel torn between Scott's heart and Zelda's head. They say homes have souls. What is yours like? I long to feel your soul, to take in all the nostalgia good and bad from what time has left behind. Nostalgia is an energy that never quite escapes us, a reminder of what used to be. Things are always better back then, we say. That's why I profess my love to you…Though the moments of nostalgia cease, and the flesh returns to God, you will still stand. "Write up to the door of our next future." Glory in what the future brings.
Sad no more…
Your lady in waiting…My dearest love.
Kaili Fleischman