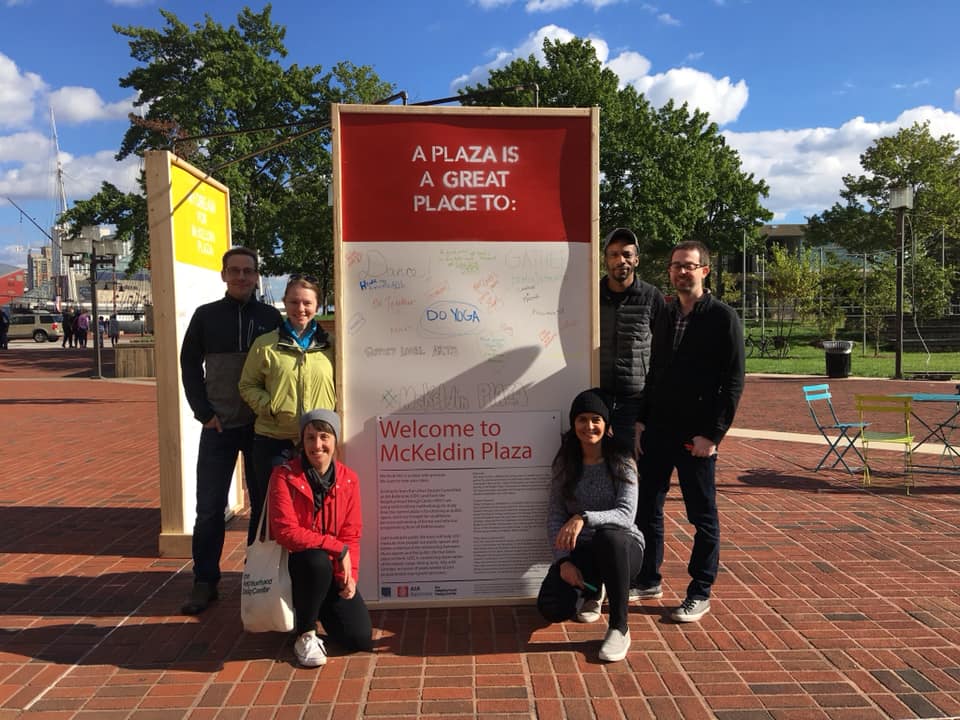 Baltimore, MD (October 15, 2018) – On Saturday, October 13, architects and volunteers from the AIA Baltimore Urban Design Committee (UDC) and the Neighborhood Design Center (NDC) gathered at McKeldin Plaza to construct an installation to gather feedback about the future of the site.
The Inner Harbor is Baltimore's living room. It's where we as a city gather for events, and where we welcome visitors from outside our metropolis. At the corner of the harbor, an ideal nexus for activity, lies McKeldin Plaza. The former Brutalist fountain anchoring this space has been removed and temporary landscaping awaits the plaza's revitalization as a civic space.
UDC and NDC have been conducting research using Gehl Institute methodology to study how the current plaza is functioning as public space, and how it might be modified to be more welcoming of formal and informal programming from all Baltimoreans. The installation was designed to support that process.
UDC will share the research results with the Baltimore community at a D Conversation on December 5, 2018 and facilitate a discussion on current and future possibilities for the plaza!