All AIA Baltimore members are invited to vote for candidates nominated for open board of directors positions for AIA Baltimore and AIA Maryland. Please see information on new candidates below. Note that all voting is electronic and we will not be voting in person at the Annual Meeting.
Deadline: December 11 VOTE NOW
2019 board announcements and introductions will be made at the AIA Baltimore/BAF Annual Meeting and Holiday Party on December 11, 5:00 pm at the Morgan State University CBEIS.
Eligibility
AIA Members are eligible to vote on all candidates.
Associate AIA Members are eligible to vote on all candidates.
AIA Baltimore Allied Members are eligible to vote on Allied Member candidates.
Voting is anonymous.
View current AIA Baltimore Board of Directors | View current AIA Maryland Board of Directors
AIA Baltimore Directors (5 Open Positions)
Laura Wheaton, AIA (Returning; Nominated for Executive Committee – Treasurer)



Laura Wheaton, AIA, is a Program Manager at the Neighborhood Design Center and holds a Bachelor of Architecture in honors from Virginia Tech. She manages community-initiated conceptual design projects leveraging the support of volunteer design professionals as well as consulting projects with nonprofits focused on community engagement and planning that utilize the in-house knowledge of NDC staff. She is an active member of the Urban Design Committee. Before moving to Baltimore six years ago, Laura designed data centers in Chicago and volunteered as co-director of the Chicago Chapter of Architecture for Humanity. Laura has been nominated to join the AIA Baltimore executive board as Treasurer.
---
Jeffrey Penza, AIA (Returning)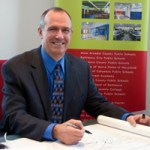 Jeff Penza, AIA, is a 1982 Graduate of the University of Cincinnati, and moved to Baltimore for a "temporary" opportunity to work. He founded his own firm in 1999, and is currently a principal at Penza Bailey Architects, where he focuses on the firm's custom residential, private and non-profit clients. Jeff continues to be very involved in the community and has held positions on numerous boards, including president of the Baltimore Chamber Orchestra, the Rotary Club of Baltimore, Preservation Maryland, and several others. Jeff believes it is time to give back to his profession by serving on the AIA Baltimore Board. Jeff is married to Laura, who is also a partner at Penza Bailey, and they are proud parents of two grown children. Their daughter, Leah, has followed in their footsteps with her Masters of Architecture from Miami University and is an intern in the firm.
---
Jonathan Cartwright, Assoc. AIA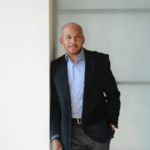 Displaying an interest in art from an early age, Jonathan Cartwright developed a natural talent for creative expression. During his formative years, this led him to enter several art programs and competitions where he received honors for individual and group submissions. In 2003, he received an Associate of Arts in Architecture from The College of The Bahamas and a Professional Bachelors of Architecture in 2006 from Howard University. During his tenure he was both a member of AIAS and the Architecture Student board. Jonathan is currently the Emerging Professionals Committee co-chair, being involved with many Chapter initiatives, most notably the ARE 5.0 transition and assisting in organizing the Achieving Registration Together (ART) program. He is currently pursuing accreditation and employed as a Project Designer with BCT Architects where he works on projects spanning the globe.
---
Lori Lessem, AIA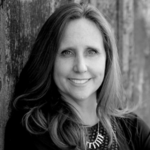 Lori Lessem, AIA, is the founding principal of L2 Design Studio and has over 25 years of experience in award-winning architecture and interiors.  Lori has worked on projects from the initial concepts through final move-in, bringing a creative approach and passion to each phase.  Her experience includes art galleries, athletic complexes, student centers, college/university and K-12 projects, corporate interiors, and custom residential. Lori is an active AIA Baltimore member and served as co-chair of the AIA Baltimore Equity committee. Lori is committed to supporting the growth of the profession and has served on the NCARB ARE 5.0 committee for the last two years.
---
Madhuri Subramaniam, AIA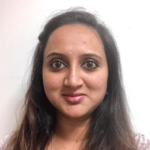 Madhuri Subramaniam, AIA, holds Bachelors degree in Architecture from Mumbai University, India, and has been working in the United States for the past 14 years. During those years she has developed design and technical skills in a wide range of projects in both architecture and interior design, including residential, educational/institutional and commercial projects. Madhuri is an active AIA Baltimore member. She chaired the Emerging Professionals committee from 2006-2009, served as Associate Director on the AIA Baltimore Board between 2008-2009, and was awarded the Distinguished Service Award from the chapter in the years 2006 and 2009. Recently, Madhuri served as the co-chair of the Canstruction committee and successfully hosted the 2017 event at BWI airport. She has also been on the AIA Baltimore Excellence in Design Awards Committee since 2005. Outside of AIA, Madhuri serves as secretary of the MDOT-MAA Green Team where she works to implement green and sustainable solutions for BWI.
---
AIA Maryland Director
(2 Open Positions)
Chris Parts, AIA (Returning)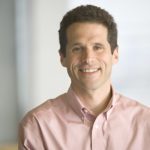 Chris Parts, AIA, has focused his professional experience on the planning and design of interiors, institutional and educational facilities. His long-standing relationships with many clients reflect his understanding of client needs and his ability to create a stimulating environments. His straightforward project management style, combined with his keen listening skills and creative vision deliver a seasoned balance of high end design and functionality. Chris' experience with educational institutions includes master planning, additions and renovations as well as signage and wayfinding. Chris is a past president of AIA Maryland, and serves as chair of the AIA Maryland Legislative Issues and Focus Groups, and as representative on the AIA State Government Network.
---
Elizabeth Nook, AIA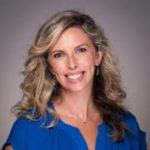 With over 15 years of professional architectural experience, Elizabeth has developed a reputation of being accessible, responsive, and detail-oriented. She enjoys a personal approach to the design process—engaging the client, consultants, and builders to work together to create a successful project. Elizabeth graduated from University of Oregon's School of Architecture and Allied Arts with a Masters in Architecture in 2002, and Bachelor of Science in Architecture from the University of Maryland's School of Architecture in 1999. She is a member of the AIA and NCARB. Elizabeth is a LEED Accredited Professional, as well as USCG Licensed Captain. In addition, Elizabeth holds a Certificate in Natural Building from the Yestermorrow Design Build School in Vermont.
---
AIA Maryland Alternate Director (1 Open Position)
Dan Bailey, AIA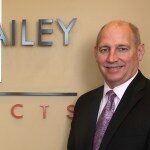 Dan Bailey, AIA, is a principal at Penza + Bailey Architects where he has played a key role in the successful administration of new construction and renovation projects for both private and governmental clients. His experience on city, state, and federal projects of all types and sizes contribute significantly to his excellence in project management. Dan is an expert in contracts management and has helped facilitate many successful projects for non-profits, religious, justice, federal and healthcare clients. As a past-president of the AIA Maryland chapter, Dan is very active with AIA and passionate about architecture legislation. Dan received the AIA Baltimore 2011 President's Award – Community Architect of the Year in recognition of his commitment to mentoring architecture students at Morgan State University. He is also a member of the AIA Academy of Architecture for Justice which supports best practices in corrections design.
---
AIA Baltimore Allied Member Board Representative Shadow (1 Open Position)
Shanté Fields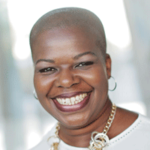 For nearly two decades, Shanté worked for architectural, engineering and general contracting firms in marketing and business development. Over the years, her business development strengths have included cultivating a relationship with a healthcare client that secured a master service agreement for a group of projects totaling over $60M construction costs. For the past seven years, her business development career placed her in Maryland working within the mission critical, higher education, healthcare & corporate enterprise market sectors. Shanté plans to use her position on the AIA Baltimore board to help increase participation of Allied members, enhance sponsorship opportunities, and improve Allied member programs and initiatives.