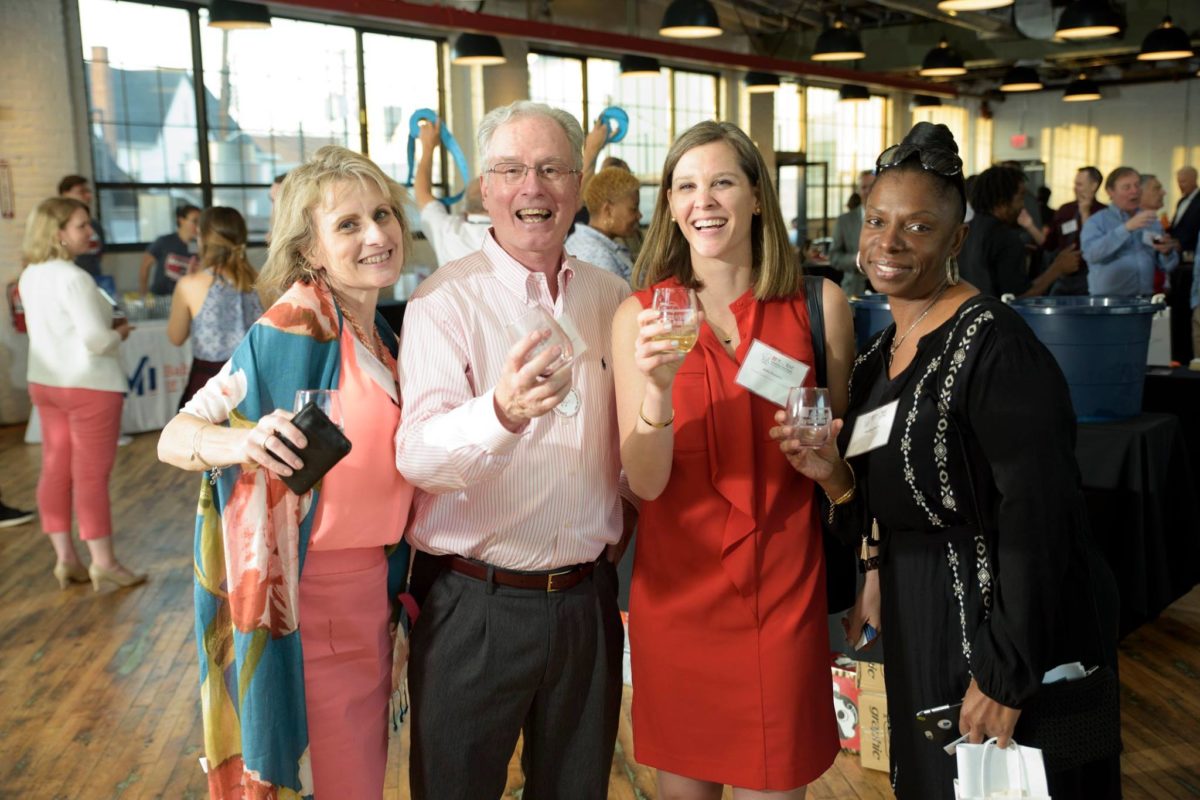 On April 23, AIA members will have their cooking skills put to the test as they compete to create the finest culinary designs during the 2019 AIA Baltimore/Baltimore Architecture Foundation Chef Night. The event is an opportunity to mingle with local architecture firm leaders and A/E/C professionals while enjoying a smorgasbord of culinary delights.
WHY SPONSOR?
Recognition on the event page and in email promotion, including both the AIA Baltimore and BAF newsletters that reach over 7500 people connected to the area's A/E/C industry.
Recognition at the event with 200 architect industry professionals in attendance
Proceeds support Baltimore Architecture Foundation scholarships and programs
Sponsorship Type
Amount
Benefits
Table Sponsor (1 left)


$3,000
4 Complimentary tickets; Table Provided for literature/company products; signage at event; logo on website/event page; event recognition, logo on apron
Havtech
Master of Ceremonies (1 left)
$2,000
2 Complimentary tickets; announce/call auction, signage at event; logo on website/event page; event

recognition, logo on

apron
Bar (1 left)


SOLD OUT

$1,500
2 Complimentar

y tickets; signage at

bar; logo on website/event page; event recognition, small logo on apron.
Hillis Carnes Engineering Associates, 
Mohawk Group
WBCM
Sous Chef (10 left)


$750
Opportunity to partner with an Architect Chef (s) as Sous Chef. Pairing done on a first come first serve basis. Opportunity to have sign on table, website/event recognition.
Cerami Associates, BKM, E.J. Dwyer Co., Inc., Jeffrey Brown Contracting, Lighting Environments, MAPEI, Owings Brothers Contracting, Schluter Systems
Ready to sponsor? Go to the 2019 AIA Baltimore | Baltimore Architecture Foundation Event Sponsorship and select 2019 Celebrity Chef Night from the list.