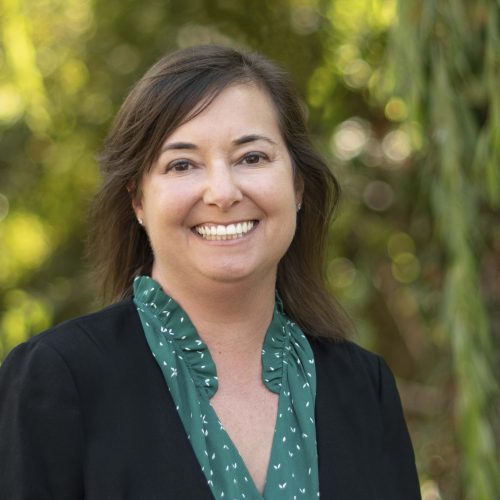 Baltimore, MD (November 6, 2019) – Mahan Rykiel is excited to have Karla Aghajanian, AICP, LEED AP, join the firm as an Associate Principal. Karla is a planner, project manager, and team leader who has worked to improve the quality of communities and their anchor institutions for more than 22 years. She joins Planning Director Tom McGilloway to augment the firm's civic and institutional master planning team.
"Karla's career with mission-driven clients includes a host of projects that revolve around conservation of cultural and ecological resources and creation of economic and educational opportunities. We are thrilled to bring her expertise to our work and our clients," stated MRA President Jingpeng Gu.
She has broad experience working with internationally-recognized cultural and higher education institutions and their host communities, including a portfolio of work with the Smithsonian and National Park Service that spans more than two decades. Her work includes master planning for museums, environmental centers, botanical gardens, arboretums, and universities. With a background in land use and real estate, Karla has also worked with numerous communities to envision opportunities for revitalization, equitable economic opportunities, and more sustainable transportation solutions. "Every project, regardless of size and client type, is a story waiting to unfold. I love listening to stakeholders and user groups, understanding the history of the place and people, and working as a team to solve problems creatively," Karla stated.
Karla is an active member of the American Planning Association and certified by the American Institute of Certified Planners (AICP). In addition to her professional work, Karla is active in historic preservation and community development in Baltimore and state-wide in Maryland. She serves on the Board of Directors for Preservation Maryland. She previously served as Vice President and on the Board of Directors for 1000 Friends of Maryland before it became Smart Growth Maryland, a program of Preservation Maryland.
Karla resides in Baltimore City with her husband, daughter, and their black lab. In her personal time, she enjoys spending time with family, traveling, photography, and volunteering at the Bryn Mawr School and with Lab Rescue.
Release courtesy Mahan Rykiel