There is a special buzz in the air this time of year when the first leaves begin to fall and school is back in session.  It's not just what I like to call "the pumpkining"…that time of year when everything comes in a limited edition pumpkin spice flavor.  It is a special feeling that reminds me of how I felt each year before school began…a feeling I can only describe as butterflies in the stomach fluttering on top of great expectations.  For me, the beginning of school was an opportunity to start fresh, learn new things, and make new friends.  I think fondly about that time every year in September, especially now that I have children of my own.  Perhaps it is that feeling or just all the caffeine from the pumpkin spice lattes that makes me extra energized to get out and about and do something!  We are lucky that we have so many awesome things to do this fall through the AIA.
Signups for our 35th Annual Golf Outing on October 2 are open now, which is a great opportunity to get outside, enjoy a breath of fresh fall air, and network with colleagues.  Invite your friends and clients!  This year there is a "luncheon only" option; so, even if you don't golf, join us anyway and hang out!  It's a wonderful opportunity to get out of the office, see people, and invite others to join you!
Doors Open Baltimore starts in just a few weeks and we are in need of volunteers!  It's a wonderful way to have an urban adventure, connect with the local community, and get out and about in Charm City!  Grab a friend and volunteer together!  We will need upwards of 200 volunteers to make the event a success.  If you are available on October 7, please join us! There are morning, afternoon and all day shifts available.  It is a great way to share your love for our city with the public.  Sign up today!
Other events like Design Awards are coming up soon; be on the lookout to get your tickets!  It's a great time to celebrate the achievements of our design community.  Encourage your consultants and clients to attend as well and show them how local talent can really shine!
Now, it wouldn't be back to school season without a little bit of homework.  This fall, we are looking to do a refresh of our chapter Bylaws.  The Bylaws have not been updated since 2015 and some things have changed, locally and nationally, that should be addressed.  We plan to send a detailed summary of the changes later this month so we can prepare membership to have a vote on the changes.  In general, the major modifications to the Bylaws we are proposing in this amendment are as follows:
Reduce the number of required votes for future Bylaw amendments from 15% of membership to 10%.
Update Regional representation to reflect the fact that the Mid Atlantic Regional Council of the AIA (MARC) has been dissolved and regional matters are dealt through the AIA Strategic Council.
Update Membership designations to align with the verbiage of actual membership levels at the National level.  This includes deleting references to Student Affiliate Membership and adding Associate Member: New Graduate, adding Associate Member International and Associate Member International Emeritus.
Remove gender specific pronouns and substitute with "they/them" pronouns throughout.
Now that we are a chapter of over 1,000 members, we need more and more people to participate in voting on the Bylaw amendments.  Per the current Bylaws, we must get 15% of our members to vote, with a 2/3 concurring vote needed to pass the amendments.  That means, we will need at least 150 people to vote this year and at least 100 people to approve.  We will need all hands on deck!  We hope that by modifying the Bylaws to require 10% of membership to vote in lieu of 15% that it will be more manageable to make updates in the future.  Stay tuned and be on the lookout for more information.
There is so much happening in the coming weeks that what is noted here is just the tip of the iceberg. Be sure to check out our newsletters and social media for updates.  I hope to see you soon at some of our events!  In the meantime, enjoy all the pumpkin spice!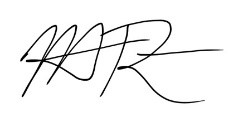 Martina Reilly, AIA LEED AP BD+C
2023 AIA Baltimore President