Vote now for 2024 AIA Baltimore and AIA Maryland Board Members. 2024 board announcements will be made at the Annual Meeting & Holiday Party on Dec. 8, 2023 and in the AIA Baltimore newsletter on January 8.
Note that we will not be voting in person. You must vote using this form! Voting ends on December 1.
2024 AIA Baltimore candidates

Lee Hyden, AIA
Nominated for 2024 Secretary/2027 President (Executive Board) – Returning Member
Lee Hyden, AIA, LEED AP is co-chair of the AIA Baltimore Practice Management Committee. She is a principal and firmwide Director of Architecture for The H. Chambers Company (dba Chambers), a Baltimore-based planning, architecture, interior design and procurement firm specializing in private clubs, communities and related hospitality markets. With over 20 years of experience in various aspects of architecture and interior design, Lee has managed and designed a variety of projects across the east coast and abroad.
Lee holds a Bachelor of Fine Arts in Interior Design from Virginia Commonwealth University and a Master of Architecture from Catholic University.  Lee has also been a guest lecturer at Virginia Tech and Virginia Commonwealth University.  Lee is an accomplished speaker and has presented at numerous industry events and conferences, including Architecture Exchange East and NeoCon Chicago where she addressed topics of "Integrated Project Delivery" and "Bridging the Gap" between architecture and interior design.

Wadiah Akbar, AIA
Nominated for Director – New Member
Wadiah Akbar has been actively involved in the AIA Baltimore community from the beginning of her career. Since her involvement in Civic Lab in 2019, she has risen to become a co-chair of the Emerging Professionals committee, helping reignite participation post-pandemic. Her current role on the AIA Maryland board is allowing her to gain a deeper understanding of the civic responsibilities of architects. As an architect at Quinn Evans, she takes a leadership role in early career recruitment and mentoring, and she regularly engages with local university architecture programs as a guest critic. Wadiah is driven by a commitment to forging connections between various groups to amplify their collective impact, and supporting the next generation of architects.

Nicole Dyer

Nominated for Allied Member Liaison – New Member
Specialist in the door hardware industry since 1994.

Brian Helfer Jr., Assoc. AIA
Nominated for Associate Director – Returning Member
Brian Helfer, Jr is currently an architectural designer at Hord Coplan Macht, adjunct professor at Morgan State University, and has previously sat on the AIA Baltimore and AIA Maryland boards as student liaison. Brian was born and raised in Baltimore City, originally from Hampden, earned his undergraduate architecture degree from Morgan State University, and his Master of Architecture degree from Washington University in St Louis. Brian began his involvement in the architecture community through leadership positions in AIAS and found a passion for community engagement after completing the AIA Baltimore CivicLAB, class of 2019. Brian has been an active member at all levels of AIA including local committee and event planning, and state and national level policy advocacy.

Martin Marren, AIA
Nominated for Director – Returning Member
Martin Marren, AIA, founder and principal of Marren Architects, Inc., has over 25 years of experience designing affordable, new, and newly renovated housing. He has served as Principal-in-charge and lead design architect for full-block historic renovations and infill developments throughout Baltimore and the surrounding area and has designed large, multi-family mixed-use and adaptive reuse projects in Baltimore and Atlanta.
Marren's work has been published in the Baltimore Business Journal, Chesapeake Home + Living, and the Baltimore Sun's Dream Homes section. He has designed assisted-living facilities, co-working spaces, private homes, apartments, condominiums, and natatoriums, winning recognition for design excellence and historic preservation. In 2017, Marren won a Historic Preservation award from Baltimore Heritage for the renovation of twenty rowhomes in the footprint of the 88-acre East Baltimore Redevelopment Project. In 2020, Marren won recognition from AIA Baltimore for the Greenspring Valley Residence.
Mr. Marren serves as the chair of the Design Awards Committee for the Baltimore chapter of the American Institute of Architects. He is a member of the Board of Directors of the Baltimore Montessori Public Charter School and chairs the Facilities Committee. Marren is a member of the American Institute of Architects, accredited by the National Council of Architectural Registration Boards and is licensed in Maryland, Georgia, and New York.

Hilary Zoretic, AIA
Nominated for Director – New Member
Hilary is a Design Manager at Gensler with over 15 years of experience working on a diverse range of project types, however her fascination for the world of research and health-related professions has led her to focus predominantly on the higher education and science & technology sectors. Hilary has been actively involved with the AIA since 2008, serving on the Spring Lecture Series Committee, co-chairing the Equity Committee, and participating in many AIA and BAF events over the years including Design Awards, Lecture Series, City Sand, and other programs. Hilary holds a Bachelor of Architecture degree from Penn State University. She enjoys working on projects and initiatives which make a positive impact on the Baltimore and DC metro area where she was born and raised.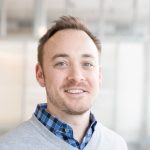 Trey Shamer, AIA
Nominated for Director
Tilghman "Trey" Shamer, AIA is an Associate at Moseley Architects, specializing in the Senior Living and Multi-Family Housing sectors. In addition, his architectural experience includes retail and workspaces, bars and restaurants, civic, and residential projects throughout the Mid-Atlantic. He is passionate about creating enhanced environments for the aging population, believing that architecture should not only be functional and universal, but also increase wellbeing and provide opportunities for intergenerational engagement. Tilghman graduated summa cum laude with a Bachelor's of Architecture from Virginia Polytechnic and State University. He is a LEED Accredited Professional with a specialty in Building Design and Construction. Active in the AIA Baltimore Chapter, he recently held the position of Emerging Professionals Committee co-chair where he developed several annual events to support future architects and encourage mentorship and communication among members.
2024 AIA Maryland candidate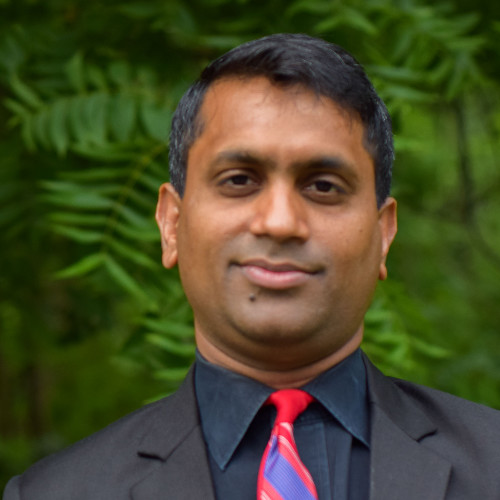 Ashutosh Belgi, AIA
Nominated for AIA Maryland 2024 President-Elect/2025 President
Ashutosh Belgi is a Principal architect at Colimore Architects with over 20 years of experience with Institutional, Healthcare, Commercial and Housing Projects both renovation and new construction. Involved with all project phases, from schematic design to construction administration, leading to a depth of knowledge with the design process.

Griffin Sanderoff, Assoc. AIA
Nominated for AIA Maryland Board Alternate
Griffin Sanderoff is from Reisterstown, Maryland, holds his architecture undergrad from Morgan State University, and is an architectural designer at BCT Design Group in Baltimore City. As a citizen architect, he is the Co-Chair of the Urban Design Committee at AIA Baltimore, serves as leadership for the Baltimore Greenway Trails Coalition, and is involved with the DEI Committee at ULI Baltimore. He is also actively engaged with BmoreNOMA, Morgan State University – School of Architecture & Planning, Neighborhood Design Center, and the Patterson Park Neighborhood Association.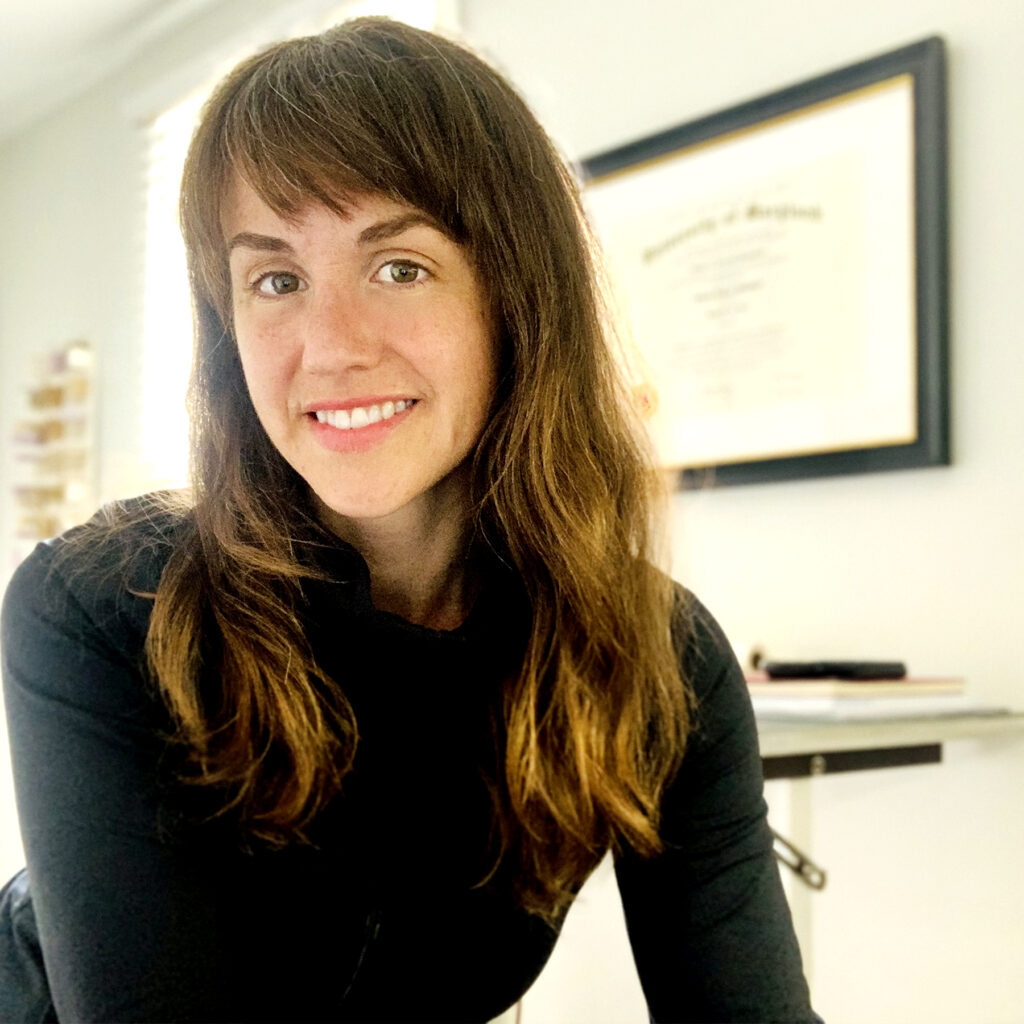 Renata Southard, AIA
Nominated for AIA Maryland Board Director
Renata Southard, AIA, NCARB, is the Urban Design Division Principal for Baltimore City's Department of Planning and co-chaired the AIA Baltimore Urban Design Committee from 2018 to 2022.
Ren is an urban designer, planner and architect licensed in Maryland. In her primary role, she leads a team of design planners for Baltimore City's Land Use and Urban Design Division. Ren and her team provide community design services and technical assistance, manage design review for development projects, and coordinate with sister agencies to strategically align investment. Prior to her position with the Planning Department, Ren headed the Baltimore office of Autotroph Design, a full-service architecture firm focused on adaptive reuse, mixed-use, and multi-family buildings.
While earning her Bachelor of Arts with concentrations in sculpture and printmaking, Ren worked as a designer and project manager in Minneapolis, Detroit, and Nashville. After settling in Maryland in 2012, Ren completed her Master of Architecture, with a Certificate of Urban Design from the University of Maryland School of Architecture. While at UMD, Ren was awarded the Outstanding Graduate Assistant award for her teaching work. Ren continues to teach and lecture regularly in the region and is engaged with the Schools of Architecture at Virginia Tech, University of Maryland, Morgan State University, and M|I|C/A.
Ren is active in AIA Baltimore, and a former co-chair of the Urban Design Committee (UDC). During her time as chair, the UDC hosted forums, built a relationship with the Rails to Trails Coalition, produced a short documentary for the AIA National Film Challenge, and collaborated to bring public art exhibits to Baltimore. She continues to be an involved member of UDC.